The Heater Builder's e-zine
---
Pat Manley's stovebuilding trip to Guatemala
I recently returned from a few weeks in the highlands of Guatemala building
cement block and brick cookstoves in a relocated Mayan Indian village called
Ixtahuacan, just west of, and 3000 feet higher than nearby Xela.
These cookstoves are particularly appropriate at higher elevations, where
they also benefit from the retained heat in the mass. There were mornings
there a few weeks ago, where the ice was an inch thick in the water bucket
in the morning.

We built the sides with block, the firebox with local fired brick, and
purchased fabricated cook tops in town. The final finish was cement on top,
around the outside of metal stovetop, and hi lime stucco on the sides.
I plan to go again next year.................... Pat Manley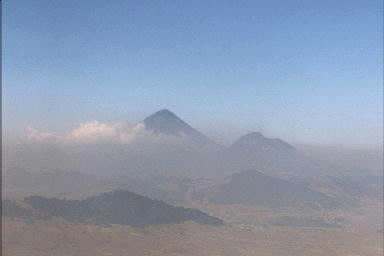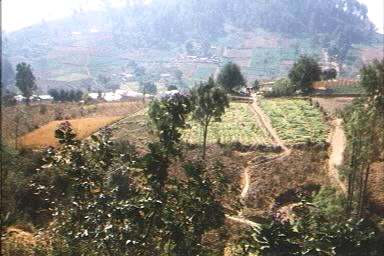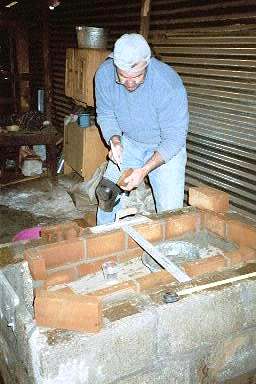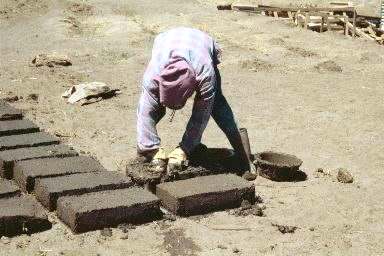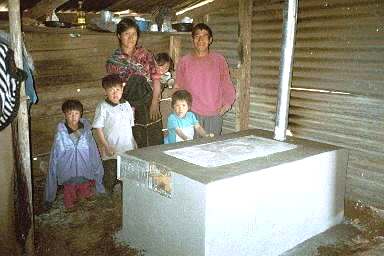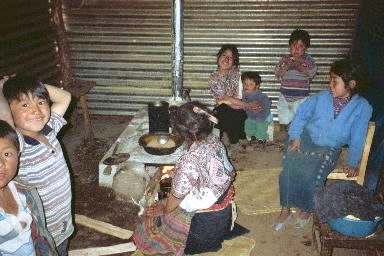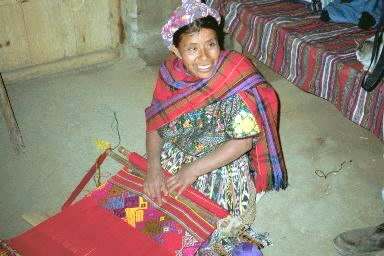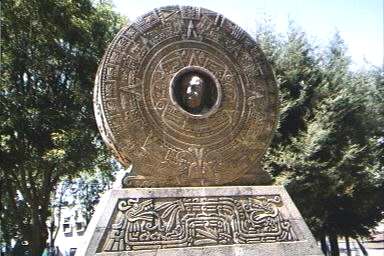 Webmaster's Note:
Pat presented a slide show on his Guatemala trip at the recent MHA Annual Meeting. It was very moving.
Mayan women are often blind by the age of 40 from cooking over open fires in enclosed rooms. Children get
chronic respiratory problems. Pat and Tom asked specifically to build stoves for households where there were
multiple children, in order to have to positive effect on as many childrens' lives as possible.
You can help by donating money for the materials to build a stove for a family. It costs about $150. Simply
contact Pat.
See also Tom Clarke's Guatemala Stove Project website.
Tom organized the project. His goal is to build 50 stoves this winter
--------------------------------------------------------
Email Archive:
March 23/00:
Art:
They burn wood that they harvest, and carry on their backs, back up from a lower elevation. The Quiche Mayan village Ixtahuacan was destroyed in a one-two punch from nature in 1998. First in January, an earthquake shook the village apart, then then Mitch in October washed it away. The entire surviving population (just under 3000 people) has been relocated to the mountain highlands, 20 kilometers away and a few thousand feet higher, to rebuild their village. Most of these people have next to nothing. Wood is the only fuel reasonably available to them.
Pat
At 07:34 AM 2000-03-23 -0500, Art Lilley wrote:
>>Nice work on the stove.
>> >>Just for curiosity, what do they use for fuel at 9,000 feet?
>> >>Art Lilley >> > >
------------------------------------------------------------------------

---

This page last updated on March 17, 2006
This page created on March 20, 2000
Back to: