March 14, 2006
---
by Pat Manley
photo credits: Stu Silverstein, Pat Manley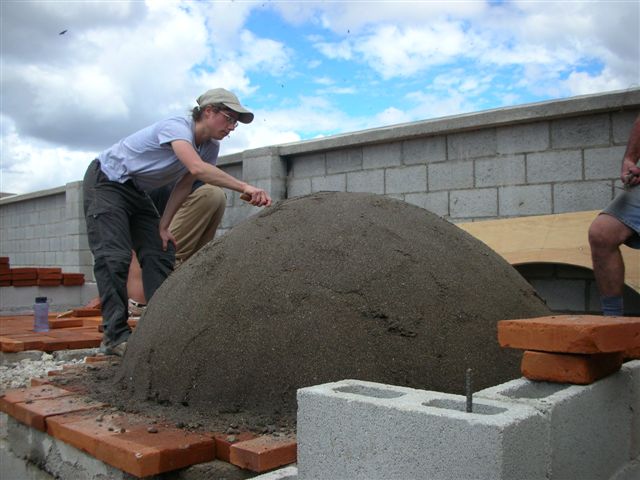 On January 14th I flew to Guatemala, from Maine, with Stuart Silverstein, my friend and wood fired pizza oven restaurant owner from Waterville, Maine.
At the Guatemala City airport we met up my good friend Martin Pearson, a veteran estufa building volunteer, and MHA Member from MA.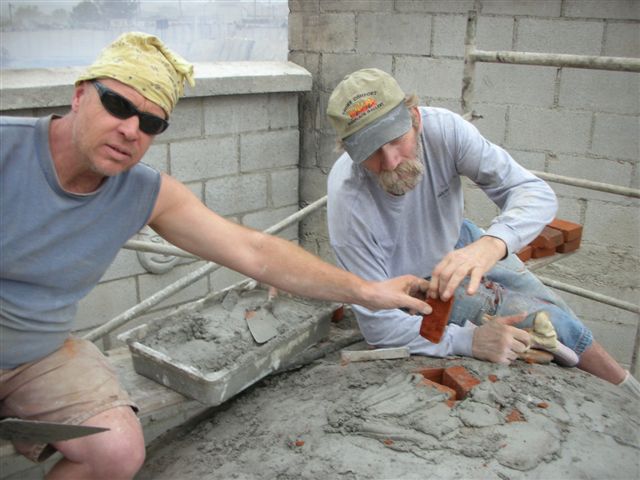 We were all picked up and brought to the job site to check out where we would spend the next two weeks building 2 brick wood fired bread baking ovens for Safe Passages (safepassage.org).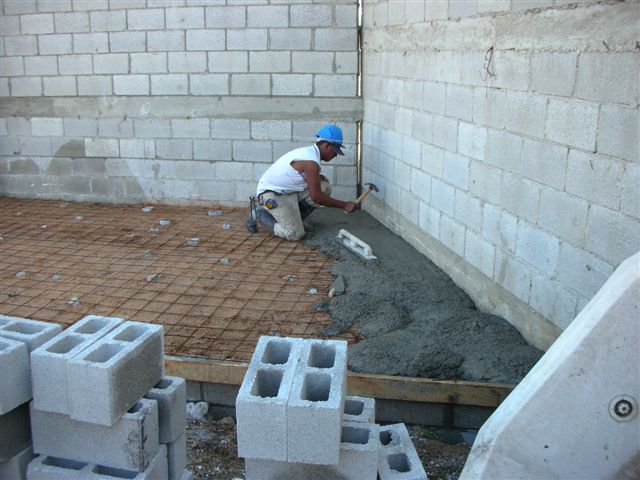 Their newest construction project will provide daily care and education to the youngest children of local people that live all around the dump, where hundreds survive picking the huge Guatemala City dump.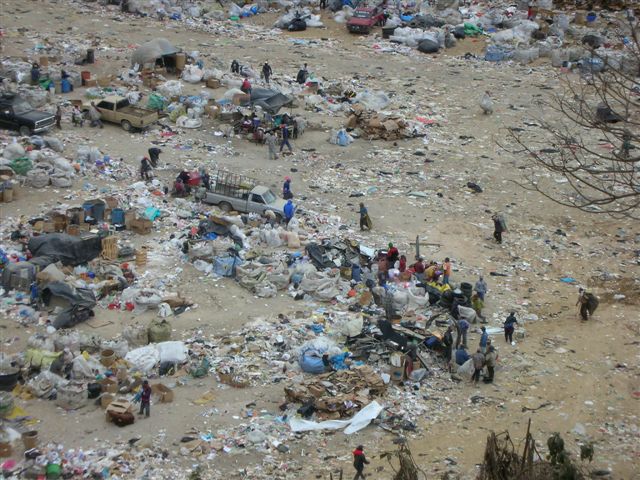 Each oven has 6 foot diameter interior oven deck, and will be used to provide breads and other foods for the over 600 children that SP provides food for every day.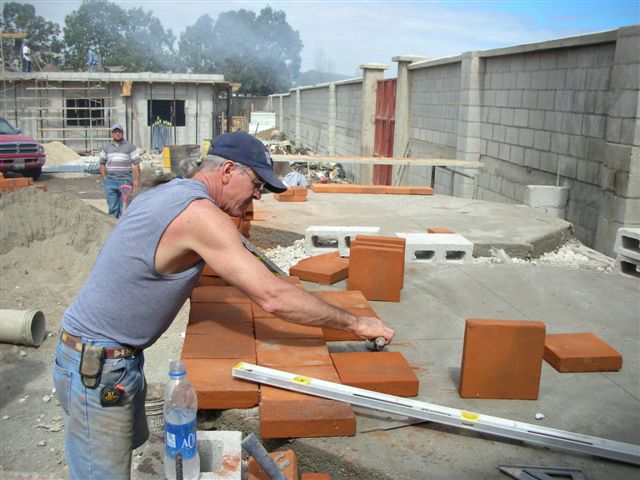 We provided the labor to build the ovens. One of SP's volunteers, Chris from Germany, worked with us the whole time, and, within a few days of starting construction, we were joined by my good friend Joe Godfrey from Maine. Within another day or two, Ericka Kibby, fresh from teaching in Honduras for the previous month, and Lauren Bushnell from the Chicago area, who is a baker and in the process of building her own wood fired bread bakeoven there.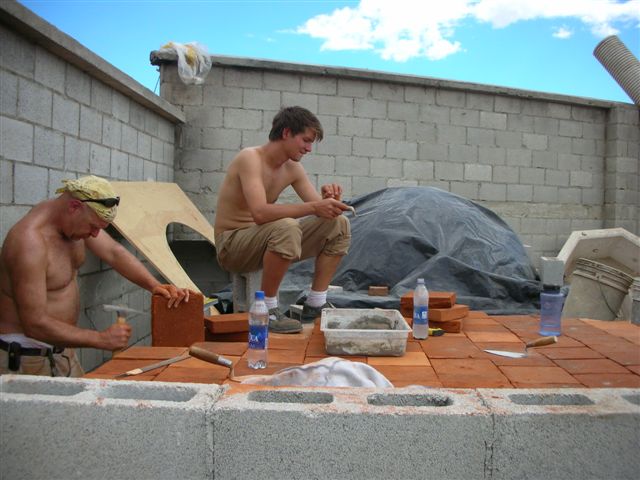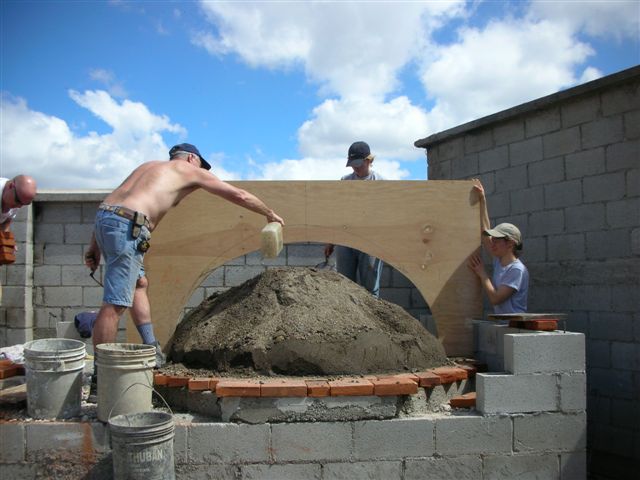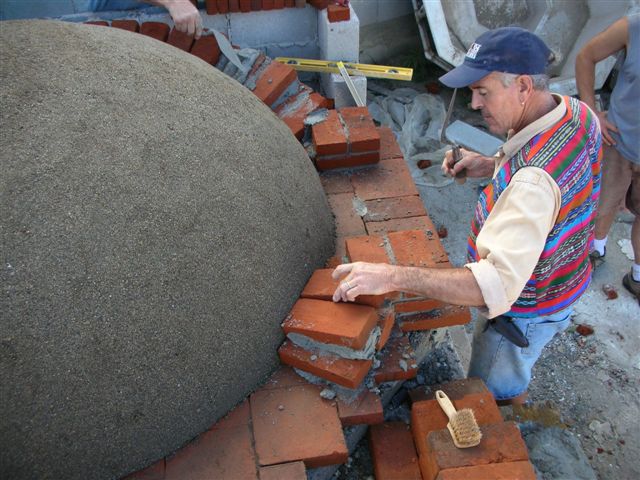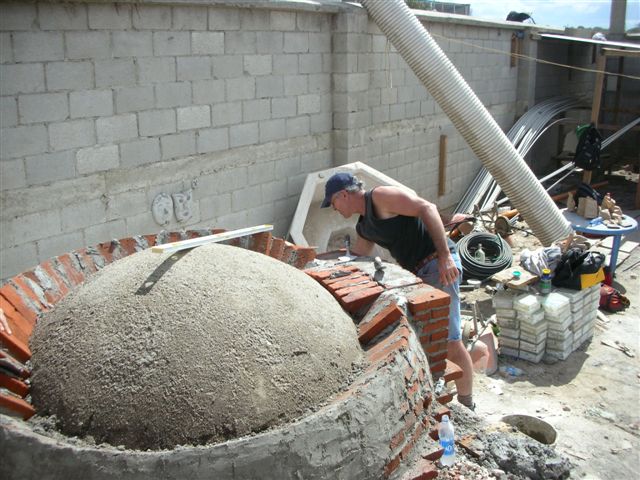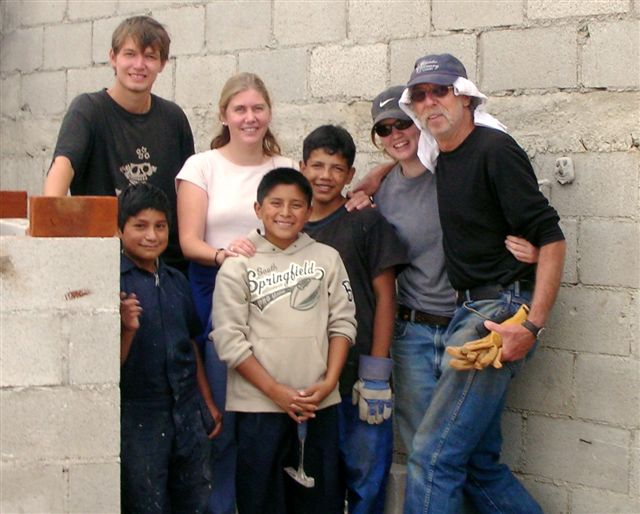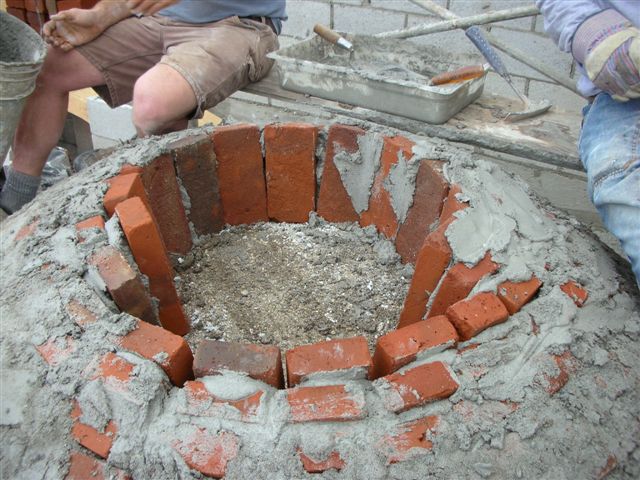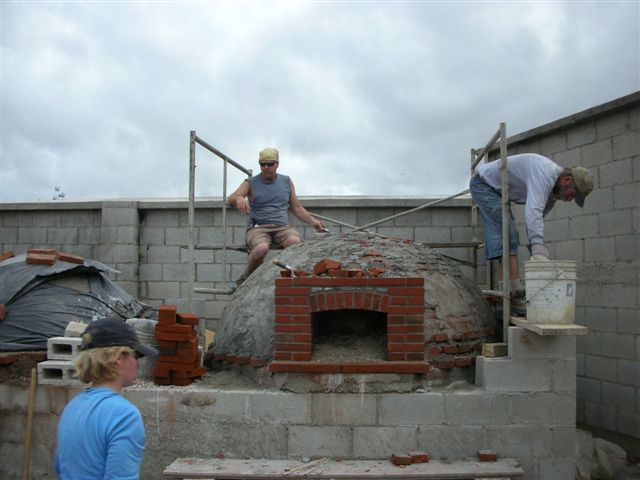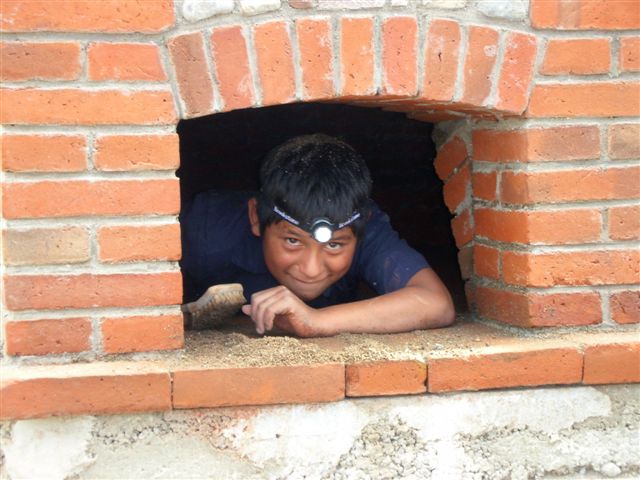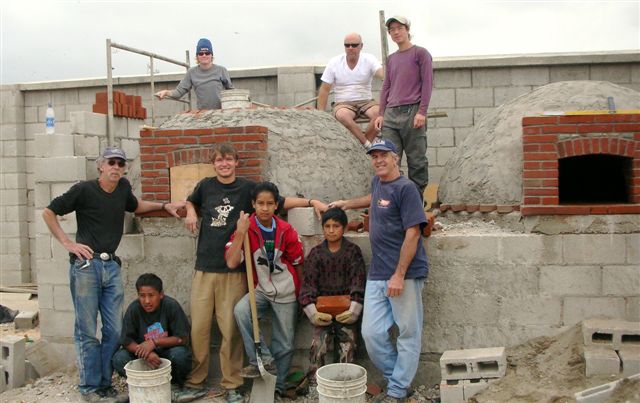 We all stayed in nearby Antigua and rode a hired shuttle into Guate each morning at 6AM. Antigua a very nice place to stay to counter balance the working conditions in Guate.
The building site that was donated to SP for the facility lies in between a slum and the city dump, and every day we were at the effect of one or the other.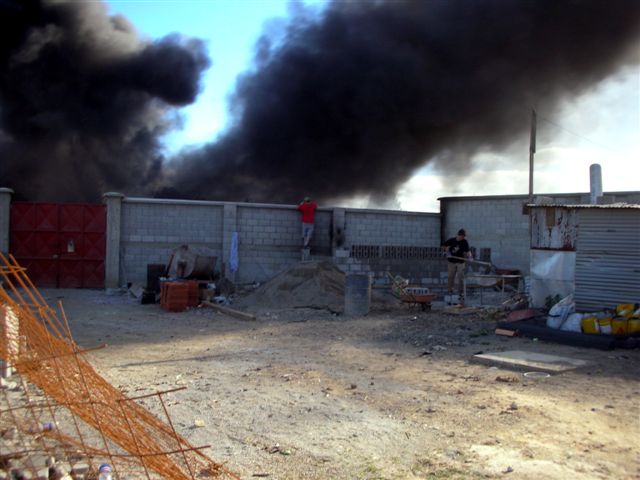 Fires flared up in the dump daily, and depending of the wind direction we were often enveloped in noxious smoke, and what we called "dump kites", sheets of newspaper and plastic bags that blow in from the dump and land on our heads.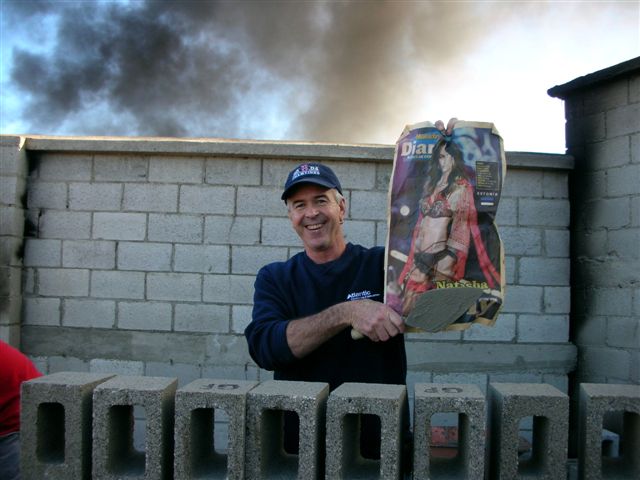 In a few of the pictures you will see we were given a tour of the dump. We had to walk thru an old cemetary inhabited by hundreds of vultures to reach the dump observation point.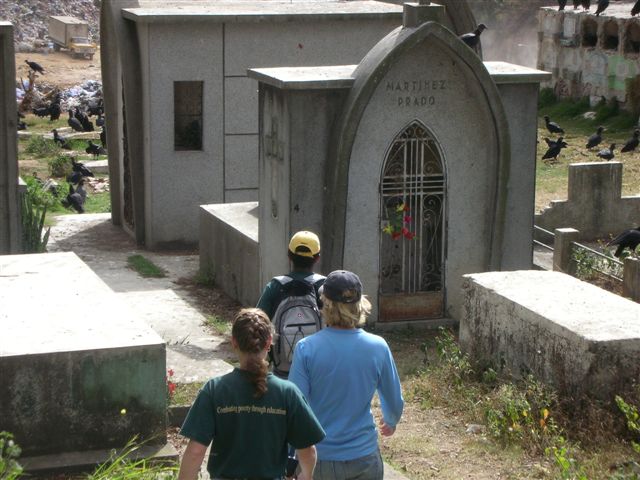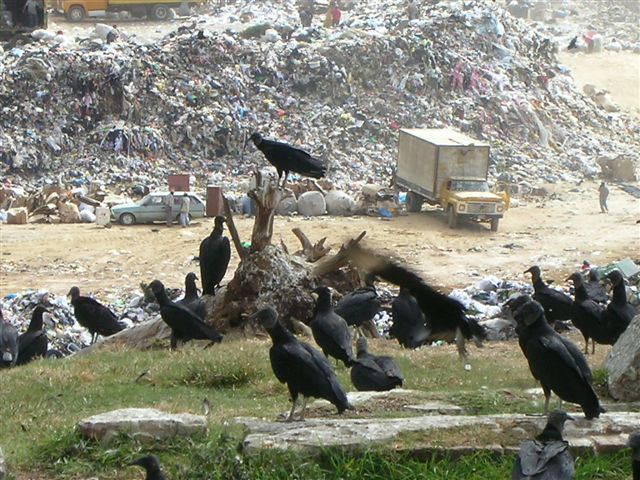 On our final day building the ovens, a few dozen music school students and their teachers, brought chairs with them for us, and themselves, and gave us a great music show and song, as thanks for our contribution.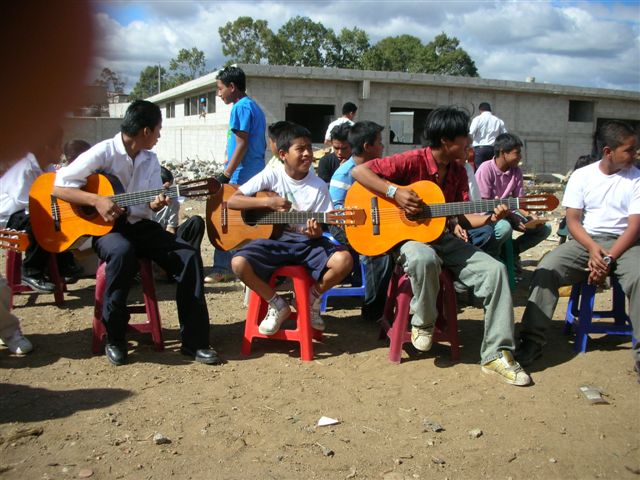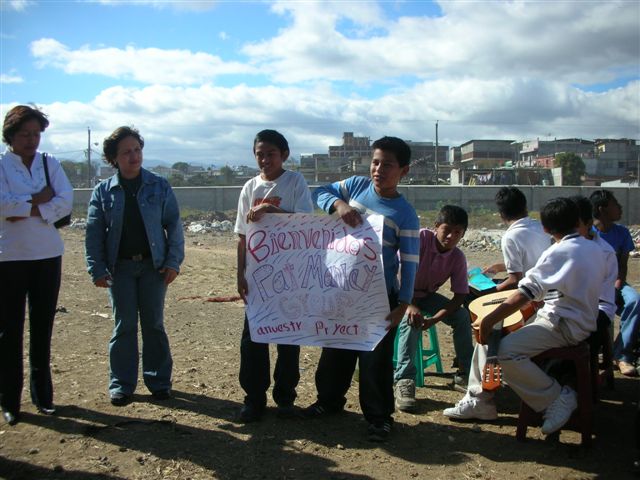 Stu and Marty went home when the oven was done. The rest of us went in various directions for the next week. Joe and I went to the Pacific coast to relax on the black sands of Monterrico for a few days before continuing on to the village San Marcos la laguna, on lake Atitlan. There we met up with our oven crew again, plus another 15 volunteers, and went on to build 30 estufas during the next week there.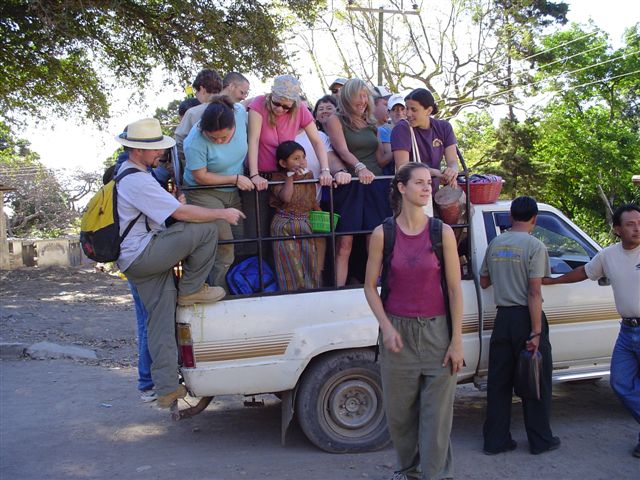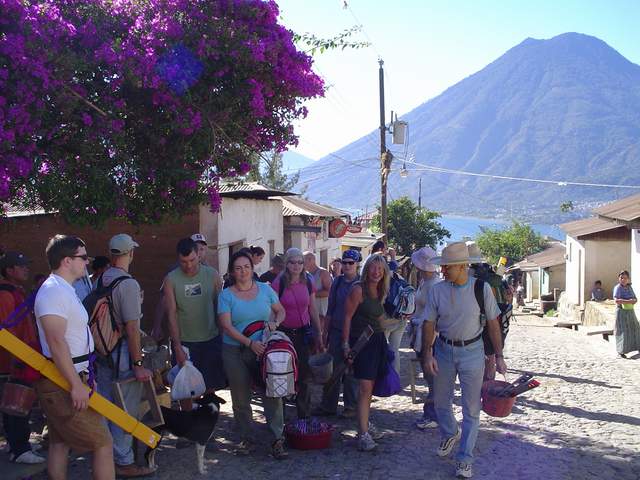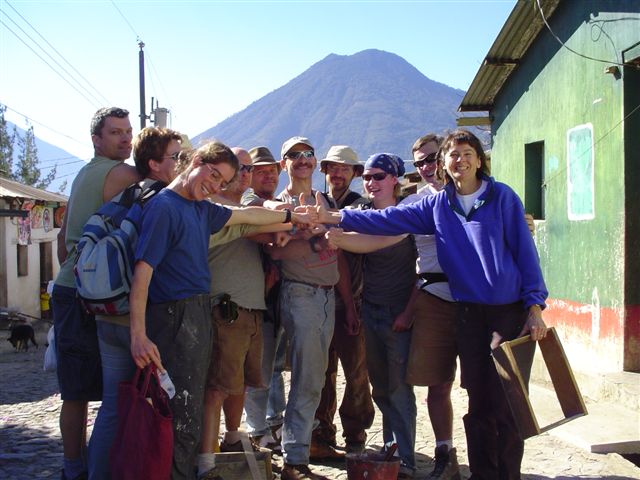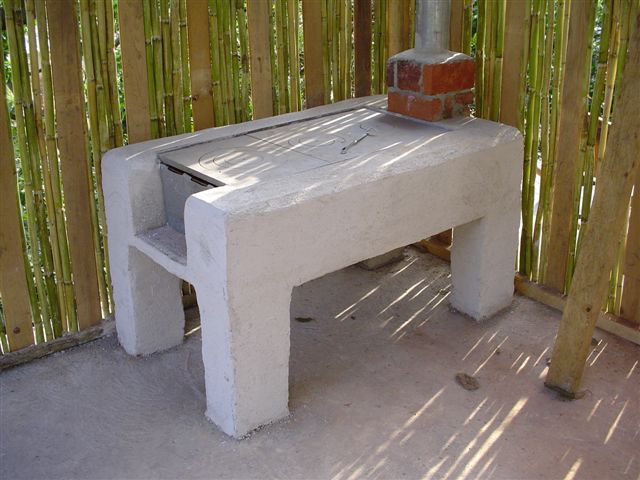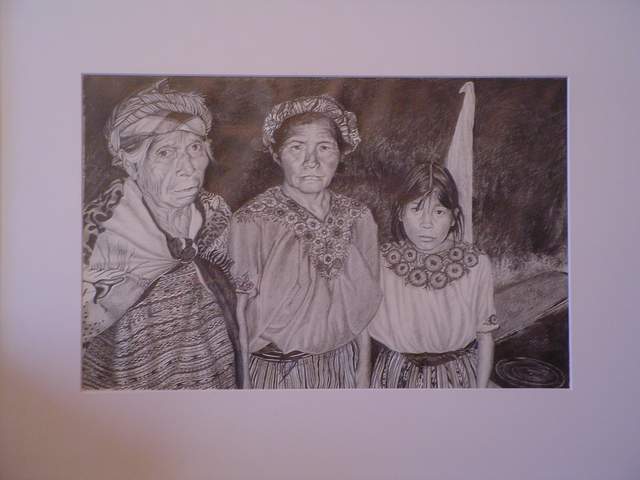 (Editor's note: you can support Pat's work by making a contribution to Masons on a Mission.
150.00 buys all of the materials to build an estufa for a Mayan family)