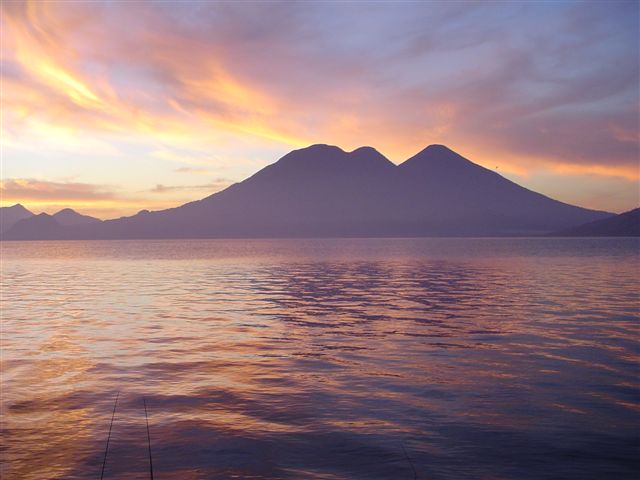 Sunrise over Lake Atitlan
Our efforts this year in Guatemala began in late January 2005, in San Marco la laguna, a small village on the shore of Lake Atitlan. We worked with the Calacirya Foundation , who's founders, Christian Nix and Emily Webb, live in a home that they built in San Marcos. Thru them, a dozen families, ready with their estufa building materials, were ready and waiting to receive their new estufas. Most were built by MOM volunteers (who are also present or past members of the Masonry Heater Assn) Martin Pearson of RI, Tom Hagelund of NY, and myself. Some were built with the participation of a few students from the local high school that were interested in learning stove construction. MOM has also funded an additional 33 estufas to be built in San Marco and nearby villages San Paulo and Tzununa by Calacirya volunteers this summer.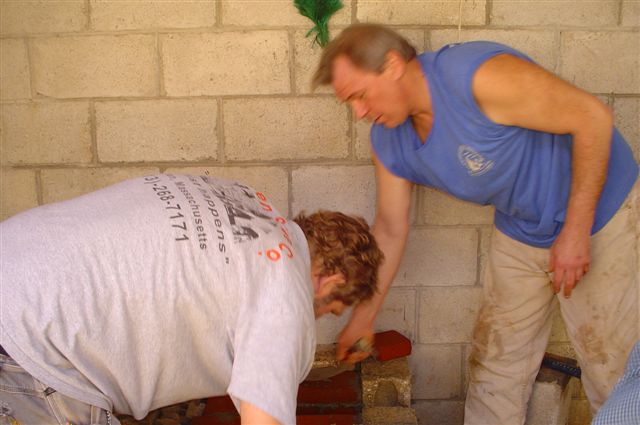 Tom Hagelund and Marty Pearson
In early February I continued on to Xela, our home base for the past 6 years while building estufas up in the surrounding 7000 to 10000 feet tall mountains, to meet up with Tom Clarke of the Guatemala Stove Project (GSP). The first order of business was to visit the villages of Palmira and Los Morales to verify and photograph over 100 estufas built by our Maya masons over the past few months. We also attended celebrations in the villages of Los Romero and Los Lopez, which were held for us in appreciation of the 25 stoves that we recently built in each village.
By February 13th, most all of the MOM volunteers had arrived. They included my wife Carol, masons Tom Hagelund, Ben and Frank Sotero (also MHA members), Steve Patzer, and Doctor Mike Klein and his son Ben. There were also another dozen volunteers that were with the GSP.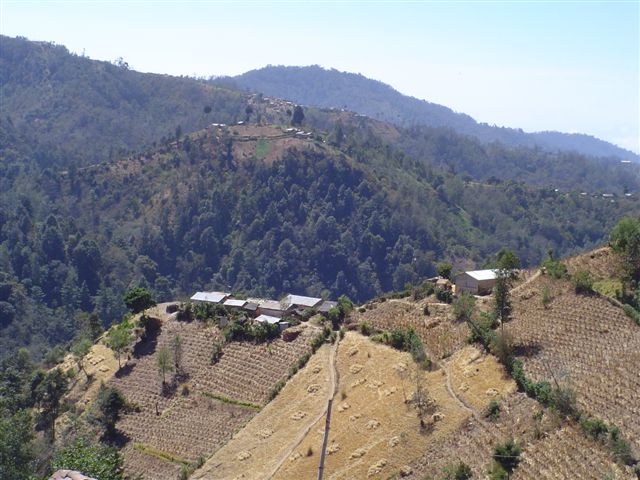 Village of Palmira
We all worked in the village of Xecarocoj, which means "under the shadow of the volcano". All past years we have worked in villages that were at least an hours ride away, usually in the back of a pickup truck. Xecarocoj was only a 15 minute ride on the municipal bus. Xecarocoj is also on the fringe of a massive stone extraction and crushing operation that creates a constant din, and a fresh layer of dust in the village, every day. Once there, we split up into 5 groups, some led by MOM masons, and some led by our Maya masons, and built about 25 estufas over the course of the week. Dr Mike and Dr Marc (with GSP) also held daily medical clinics there with the aid of medical supplies brought by GSP.
All of our volunteers also brought such good energy to this project. It really does take a certain sort of person to sign on, leave the comforts of home, and work with us, some years under conditions that can make a grown man cry!
It certainly makes the women who live and cook with the 3 stone fire every day, all day, cry. Their eyes are wet and red, and faces drawn, as the result of years of constant exposure to hot, toxic wood smoke. The result of such exposure results in what they call "clouds" in their eyes. We would call it significant loss of vision, or blindness.

Stove Celebration in Los Lopez
There are other deadly, or debilitating results from breathing the toxic smoke while in the dwelling. There are the obvious respiratory illness's and the stunting of growth in children's young lungs. At higher elevations there is also a decreased level of oxygen. Not usually a problem, you or I would just go slower and just huff and puff more as your blood tries to absorb some oxygen. In a high altitude smoky dwelling it is much different. Everyone's blood has an affinity for carbon monoxide, meaning it prefers to absorb poisionous CO2 over what little O is avilable to begin with. No one needs to do any special studies to determine it is a very unhealthy situation. One that is easily made better with smoke vented from their dwellings.
There are also many serious burn injuries form accidental fall's onto the open 3 stone fires.
For me, one of the great joys of this project is seeing much different tears on the faces of the women after they have and use a new estufa. "Muchas gracias por la estufa" from the women often mixes with tears of joy.
Everyday each stove will improve the health of about 6 people. They know that, and they thank you for it!
So do I! I also hope you agree that this is a very beneficial and effective project, and will be worthy of your support. It still costs just $150 to fund an estufa, and you will receive a photo of a family, with the estufa that your contribution helped to build for them. Please make checks payable to Masons on Mission.
Our upcoming mission to Guatemala begins January 14th, when I fly to Guatemala City, and within a few days we will begin building a traditional wood fired bread bake oven in a new school being built in Guatemala City. At the moment Marty Pearson, a frequent volunteer in previous years with MOM, and Stu Silverstein, from Waterville Maine will be working with me. The school is one of Safe Passage's projects to attract young children that pick the huge and nasty dump there daily for food and salvage, instead of attending school. Safe Passage is an organization based in Antigua, near Guatemala City, but whose founder, Hanley Denning is from Yarmouth, Maine. She is a fireball of energy, and has steered SP to built a large school close to the dump. That school is already finished and operational, and a new one is going on land also close to the dump. It is in that building that we will build the oven for students to learn to bake their own bread for meal programs in the first school, and to also sell surplus for some wages for the students.
After the oven is finished I will go to San Marco la laguna to see the damage done by "Stan", meet with Emily and Christian and decide how many and where the next estufas will be going. We may build a few stoves, or we may just do some reconstruction there.
On February 4th all the other volunteers will arrive in Guatemala City, and go on by bus to Xela, where we will all be based for the next week while building stoves in the mountains nearby. There is also the possibility, if we have enough volunteer masons, of building another brick bakeoven in the village of Cantell, near Xela, for a womens micro business bakery.
Sadly, there seems to be no shortage of tragic natural disasters world wide to go around these days. In several areas in Guatemala where I have been building estufas over the past 6 years, recent torrential rains from Hurricane Stan has caused considerable damage, and loss of many lives. San Marcos has lost a large chunk of it's village center to a landslide. There are relief efforts being undertaken there, and in numerous other locations in Guatemala by some organizations that I work with there.
MOM is not actively raising separate funds for relief efforts, but should you feel moved to make a donation marked for relief and reconstruction, I will gladly transfer it directly to my friends on the ground there, that are living in the communities where they are doing the relief work.
Su amigo
J Pat Manley
15 Nelson Ridge South
Washington, ME 04574
207 845 2440
jpmanley@midcoast.com
www.midcoast.com/masonsonamission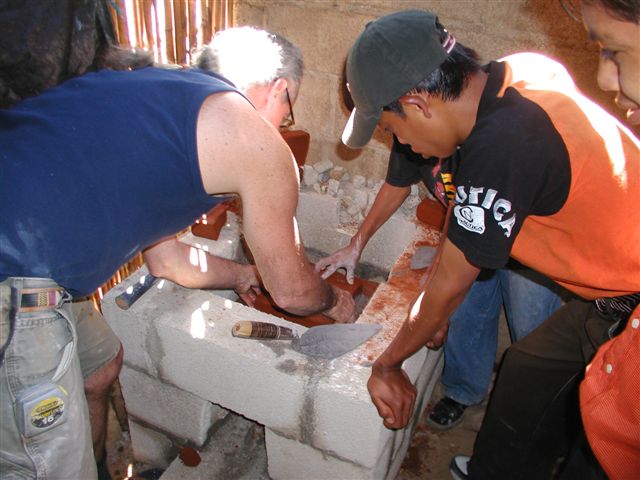 Pat Manley building and estufa with interested high school students in San Marco.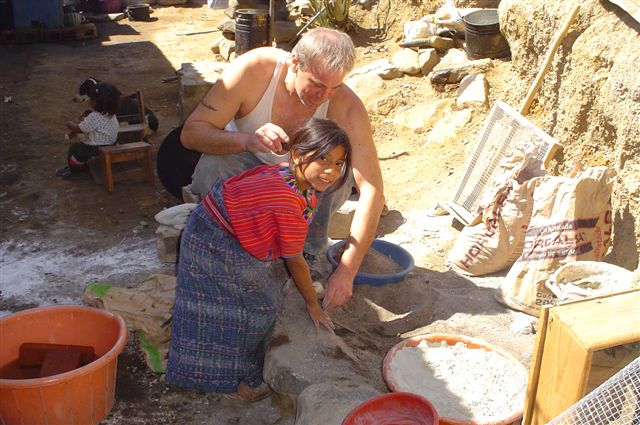 Tom Hagelund with family's estufa assistant.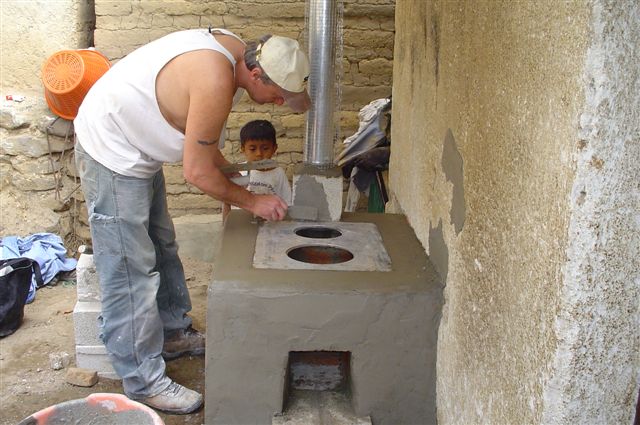 Tom applying finishing touches on a new estufa.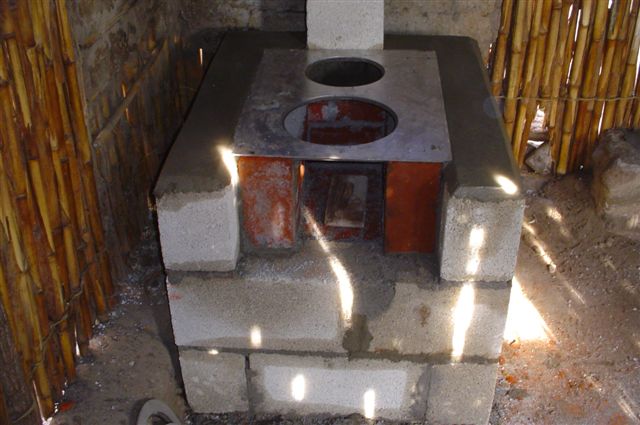 Experimental simplified estufa design.

Estufa built by our Maya masons in Palmira.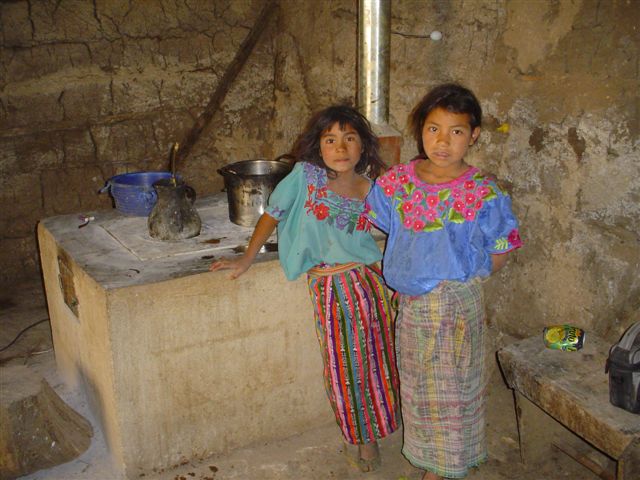 Estufa built by our Maya masons in Palmira.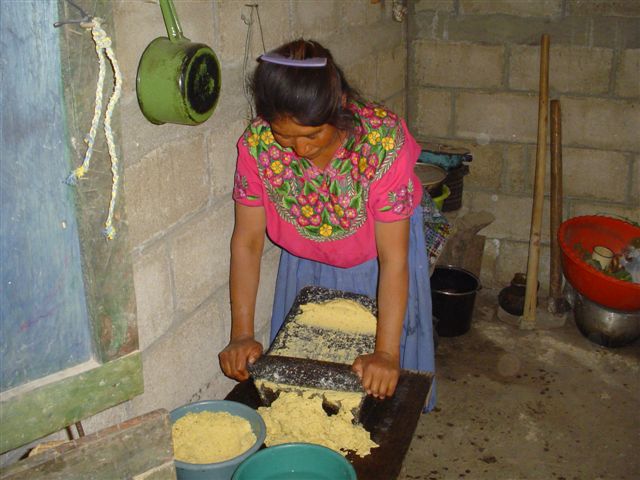 Traditional stone corn grinder, called Ka, is a daily routine in the process of making tortillas.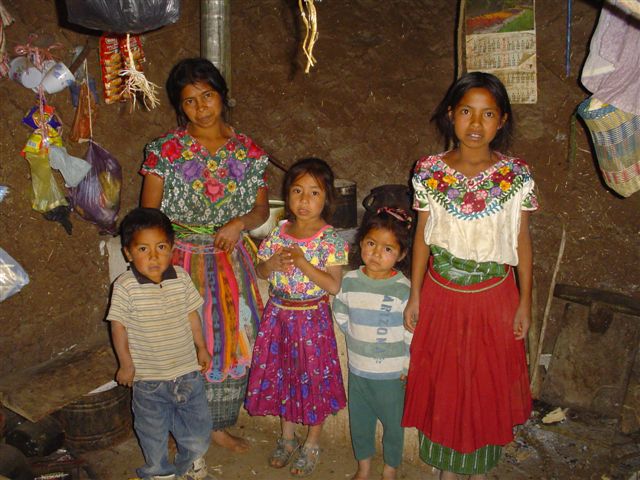 Estufas built by our Maya masons in Palmira.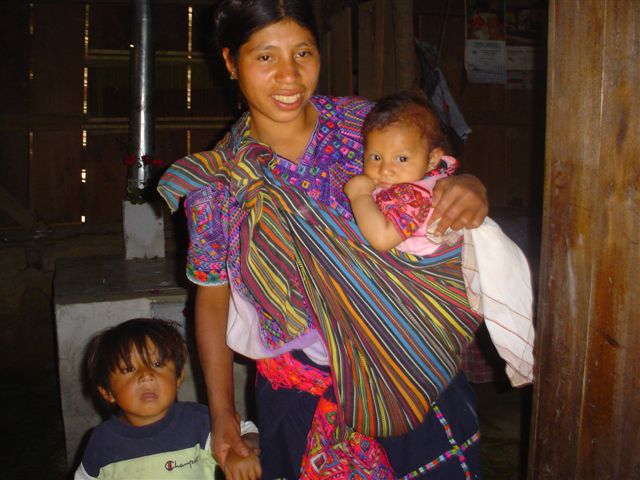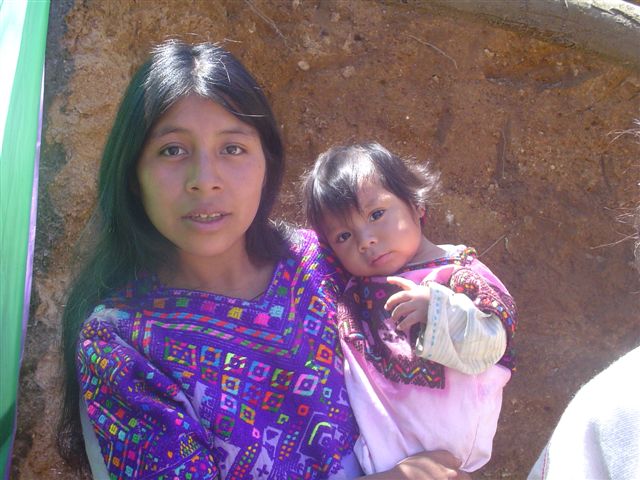 Estufa recipient in Palmira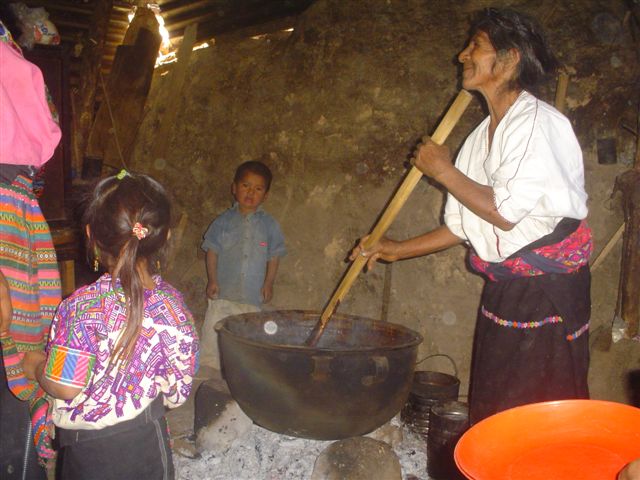 Large 3 stone fire in Palmira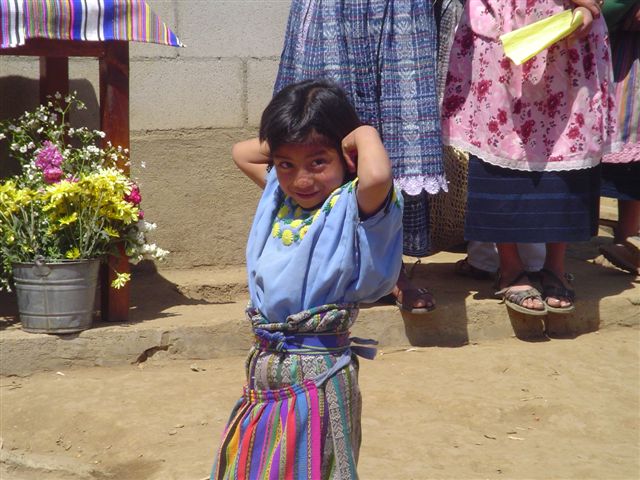 Celebrating 25 built estufas in Los Romero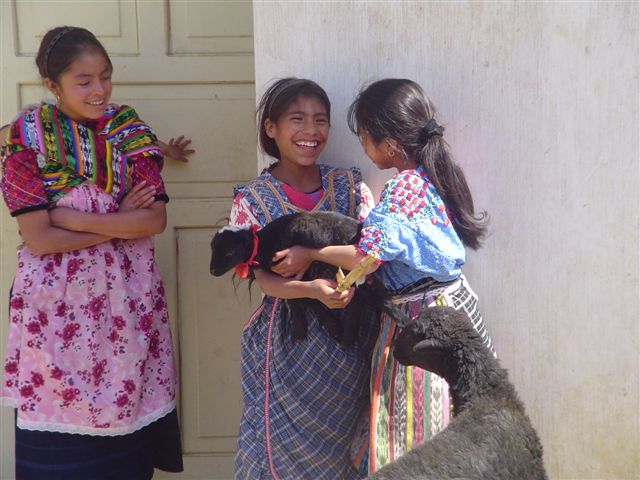 The gift.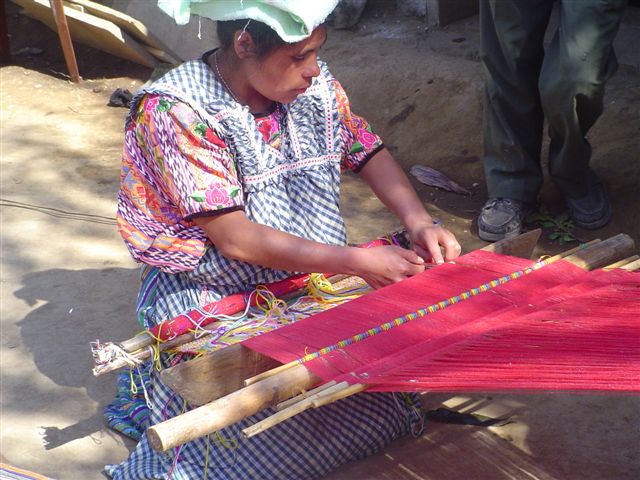 Backstrap weaving demonstrated for us in Los Romero.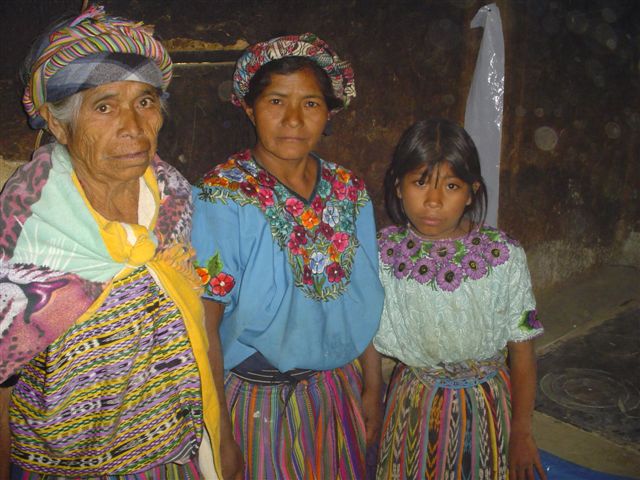 3 generations will share this estufa in Los Lopez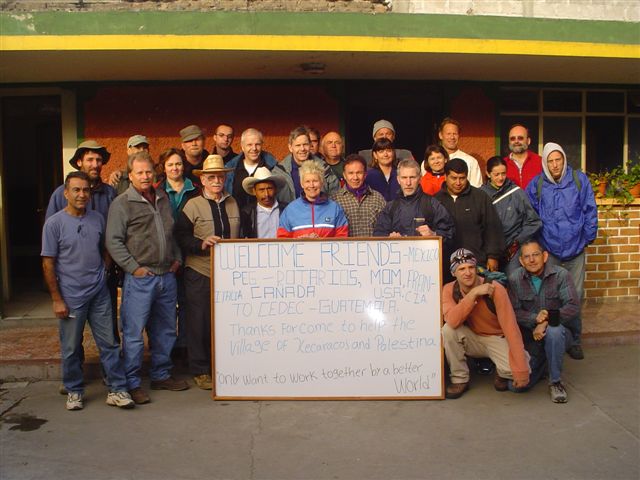 The volunteers from US, Canada, Mexico, Italy, and France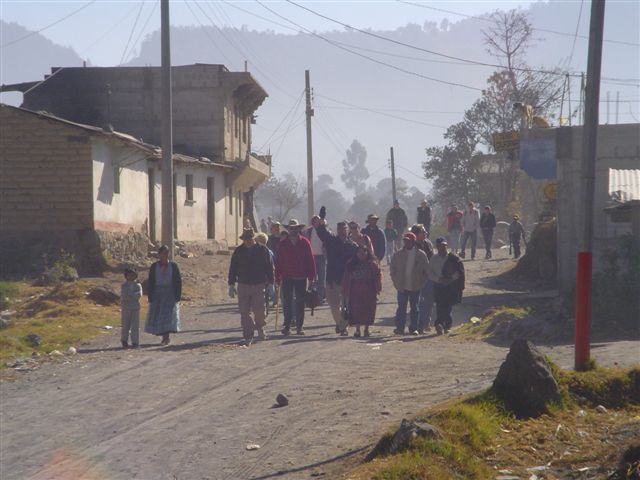 Volunteers arriving trowels in hand, Main St in Xecarocoj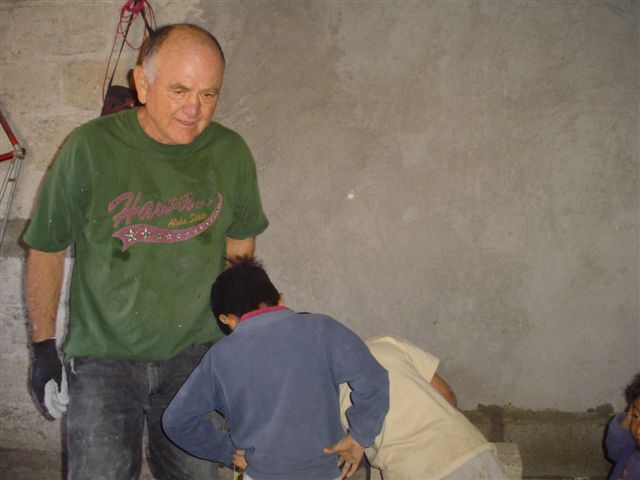 Ben Sotero with his first estufa and his helpers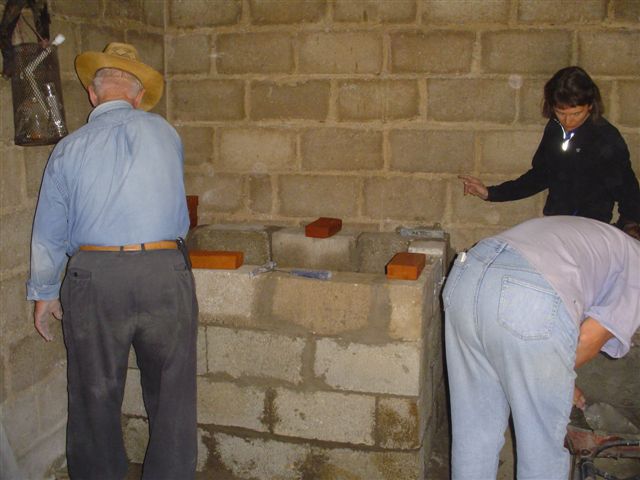 Estufa shell is built and we are preparing to construct the firebox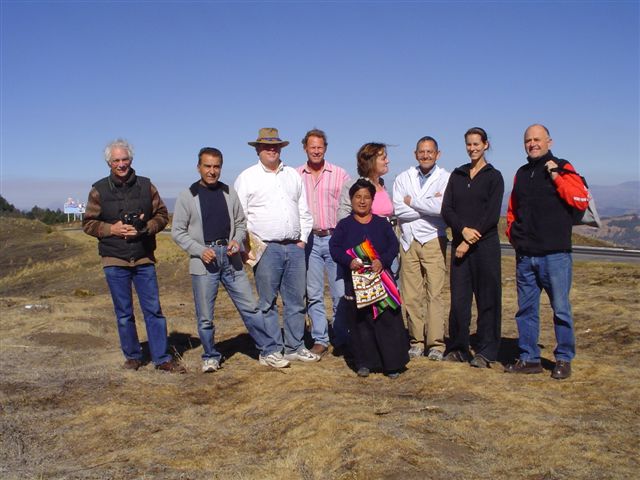 Stopping for a photo op on a day trip to market in Chichicastenago. Our drive brings us up thru the highest (at 10,000 feet elevation) mountain pass on highway CA 1 in Guatemala. From where we stand we overlook Xela to the northwest. Less than a mile away to the south east we can see the village of Ixtauachan, where in February 2000, I built my first estufa.