List of Attendees (as of March 3/14)


EPA Releases Proposed New Regulation, which includes Masonry Heaters
March 7/14: Cleanest run to date, with 0.47 g/kg of particulates.

Observations 18 Years Later #2
by Marcus Flynn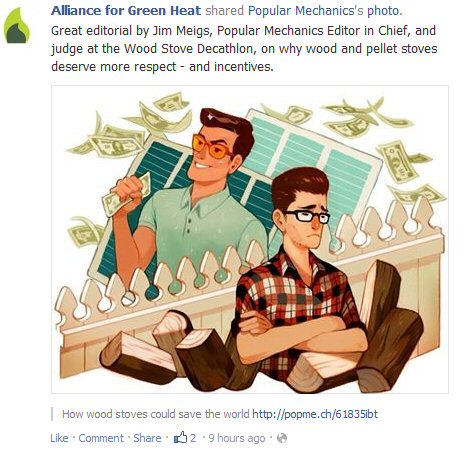 Woodstove could save the world
Renewable Heat NY funds 18 woody biomass projects
Biomass magazine
(in German)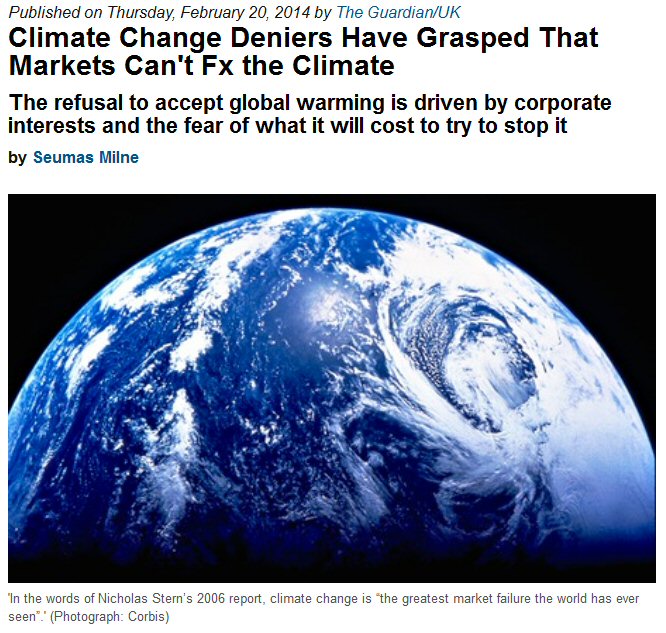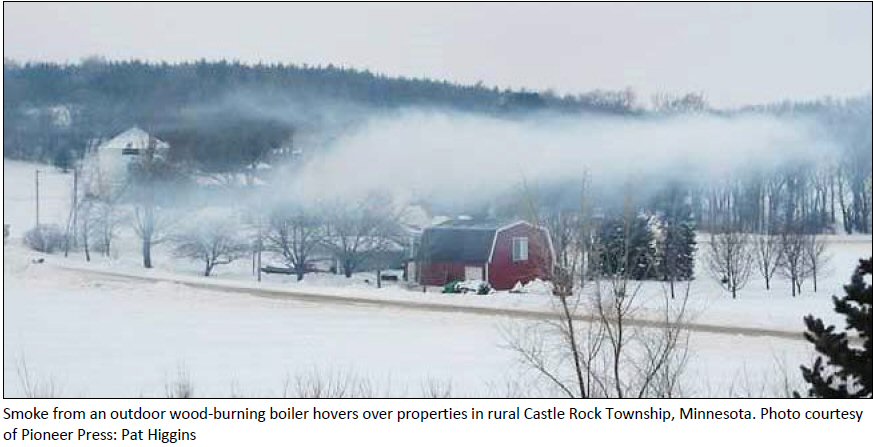 The particulate emissions from all of the masonry heaters built in the U.S. in one year (about 500) equals the emissions from about 5 outdoor boilers. The above photo demonstrates exactly why.
Based on data from the recent NYSERDA boiler field study, and research at MHA's Lopez Labs,
Photo is from a great U.S. Forest Service article explaining NSPS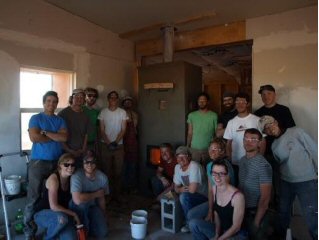 MHA asked to help build a heater on a Navaho reservation.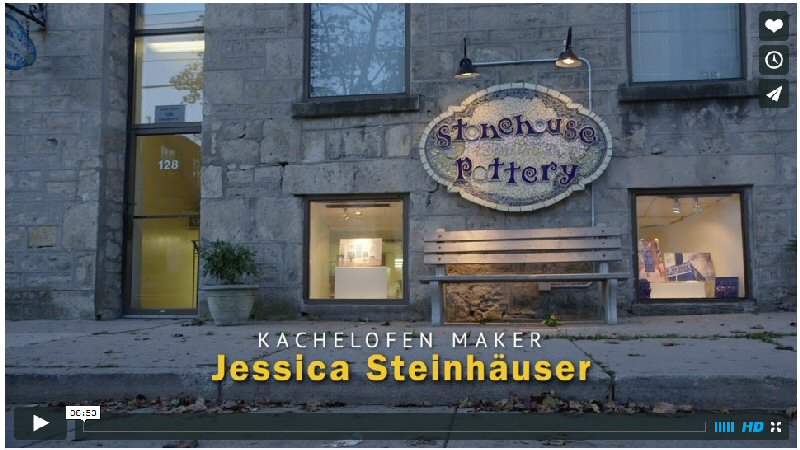 This portable sampler is used by MHA's Lopez Labs
Correlation with EPA Method 5G-3 over 15 runs is fantastic!
Check out run HK-M16 - a white birch crib with side ignition and extensive video documentation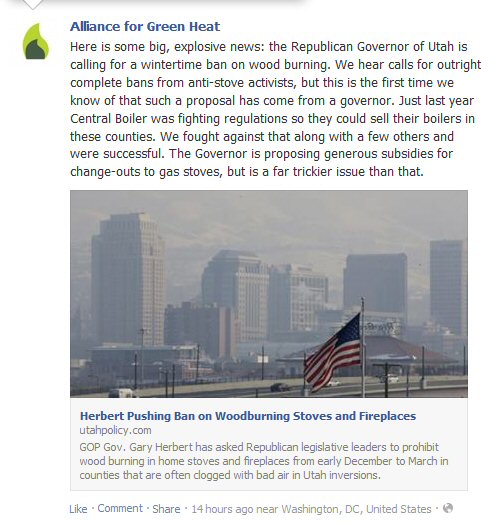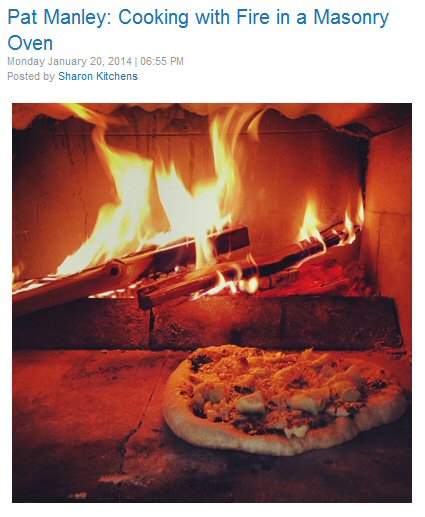 Maine Sunday Herald
Lopez Labs instructional video - thanks to Jon Santiago for the camera work.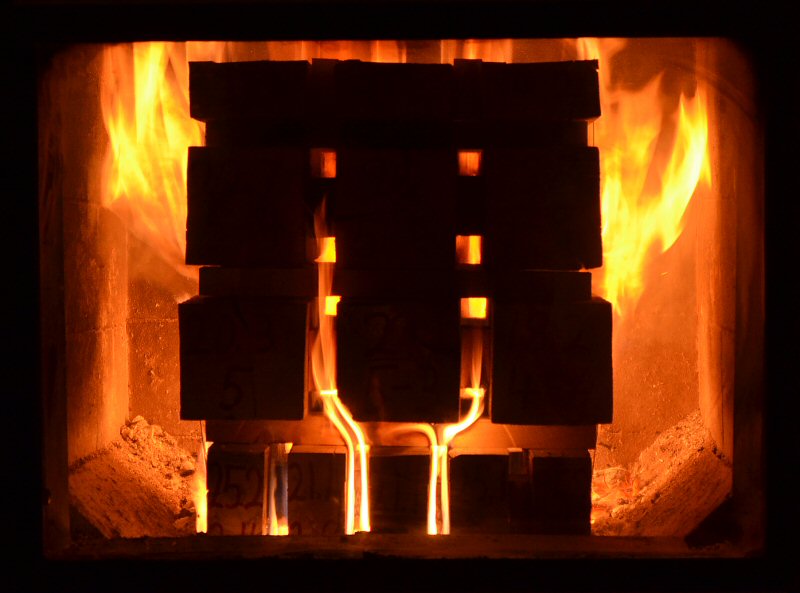 Fuel Crib testing at Lopez Labs
Updated February 3/14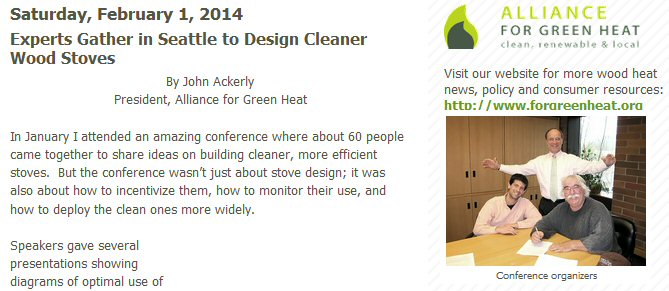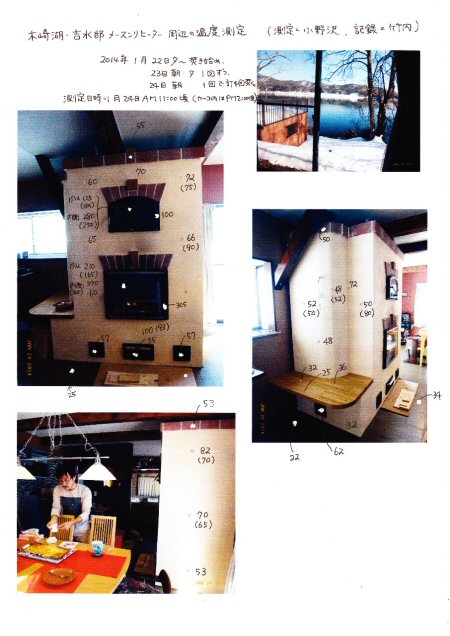 Update from Japan
by Aki Yoshimizu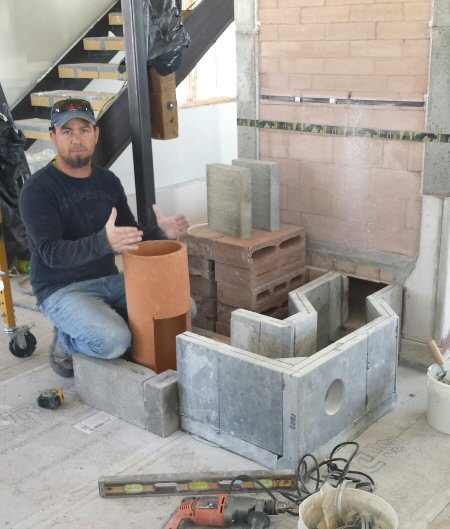 Contraflow core with Tulikivi soapstone custom bench
Warmstone Fireplaces & Designs, Montana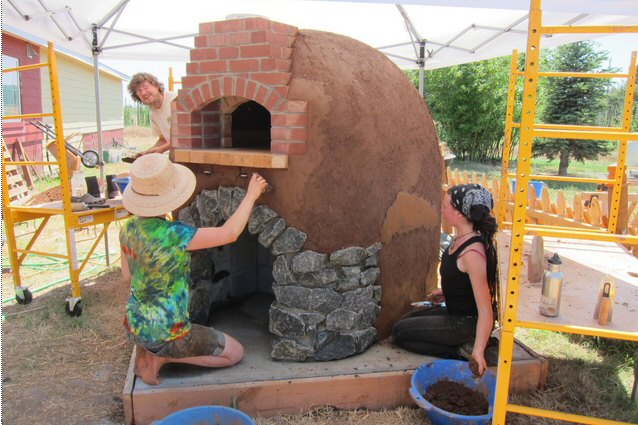 Hybrid Oven
by Max Edleson

Kachelofen and Cook Stove by Jessica Steinhauser (via Facebook)
NSPS: The Devil's in the Details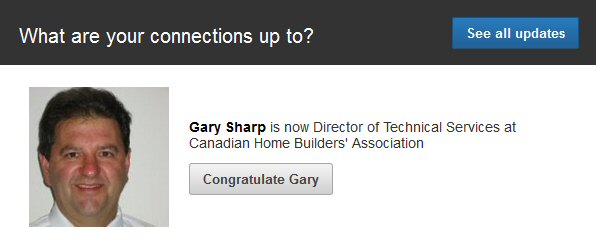 Gary is a P.E., an MHA Voting Member, and a partner in
CrossFire Fireplaces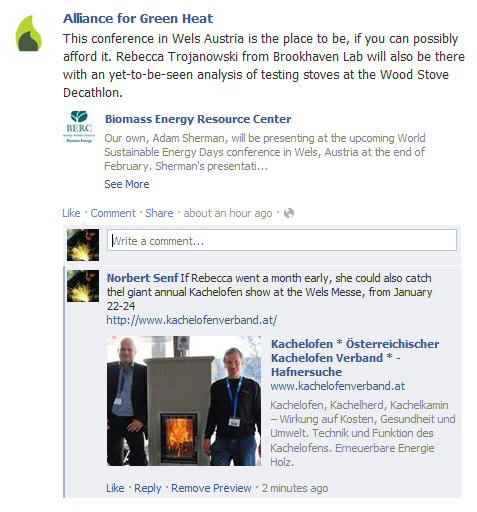 Biomass Magazine article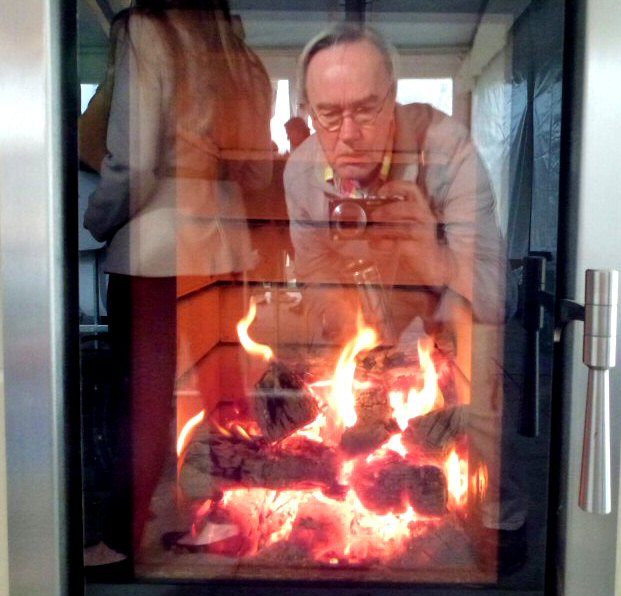 Testing Observations at the Wood Stove Decathlon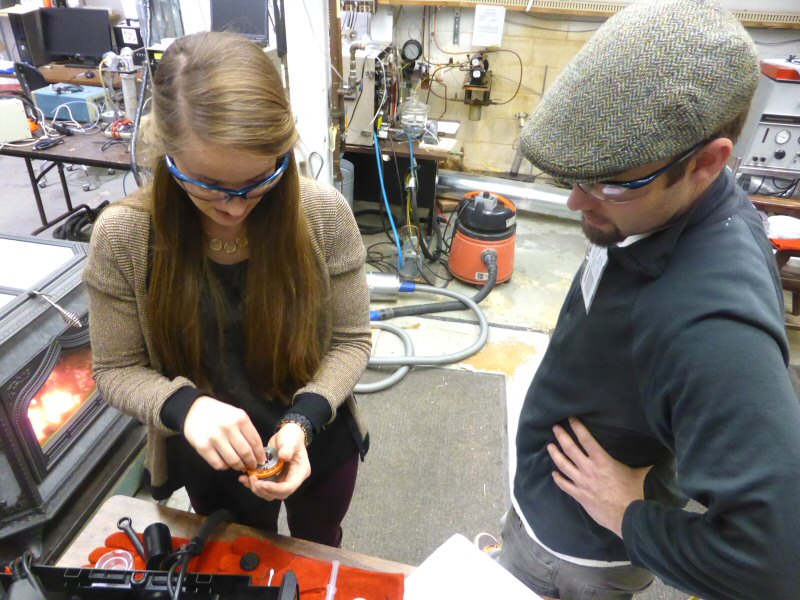 Particulate Sampling Comparison Testing at Brookhaven National Laboratory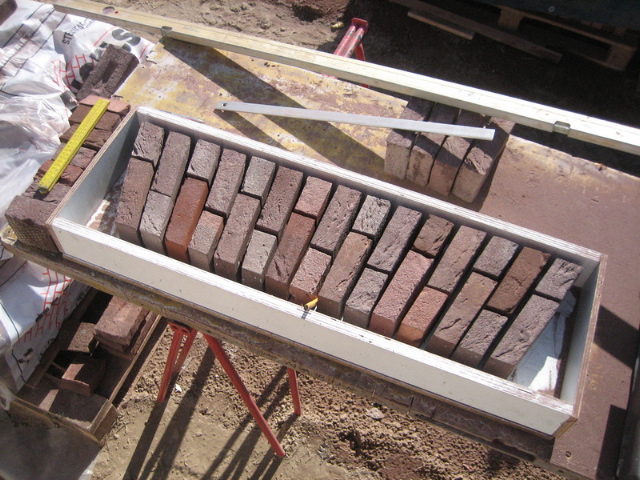 Bricklaying in the Netherlands
Thanks to Boris Kukolj for the link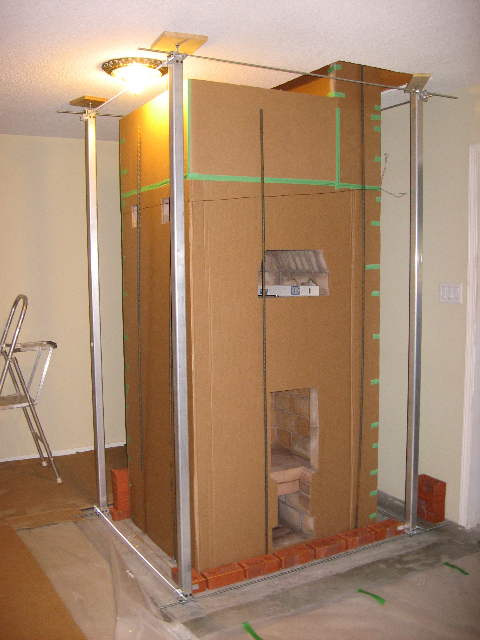 Speed lead system by Boris Kukolj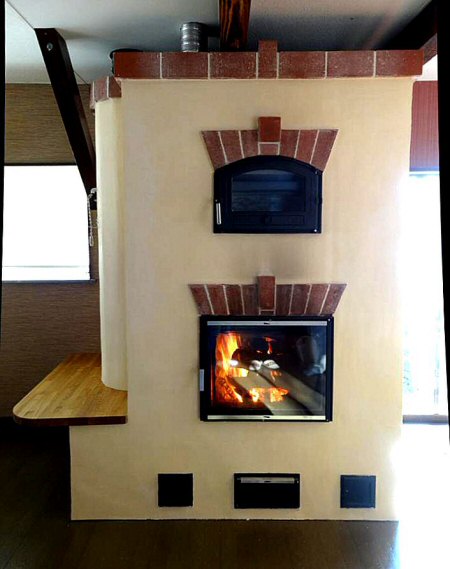 3層構造 コントラフローヒーター作製
長野県大町市
MHA is proud to present its first content in Japanese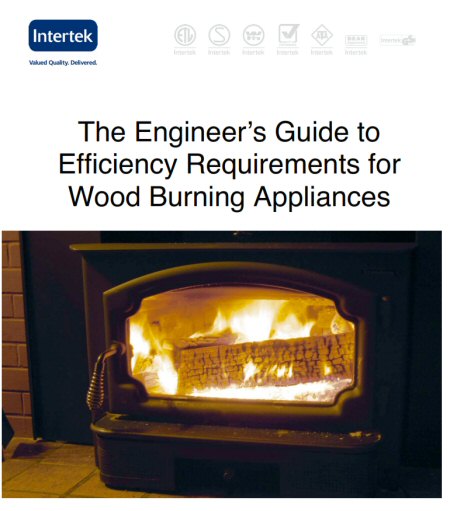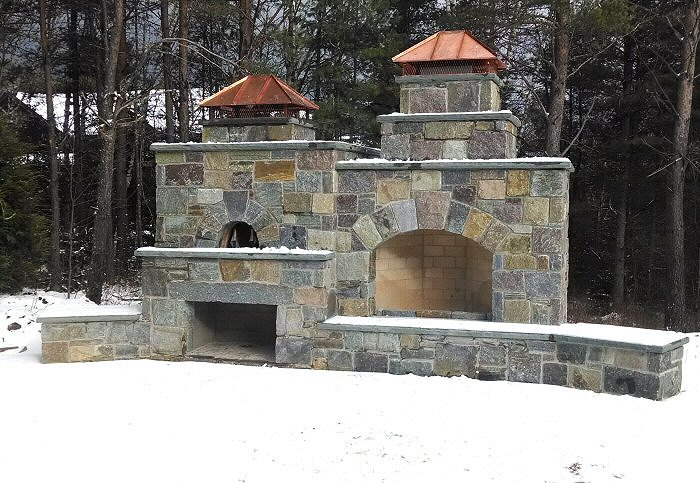 Outdoor Fireplace and Bake Oven by MHA member
Dale Demary

Visit with Peter Van den Berg
by Boris Kukolj

by Boris Kukolj
Free Download from The Concrete Centre (registration required)
Found on the Rocket Stove Reference Library page
Teplushka by Marian Ozabal, Slovakia
Submitted by Marcus Flynn. More images of her work.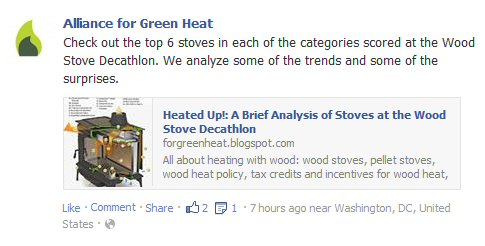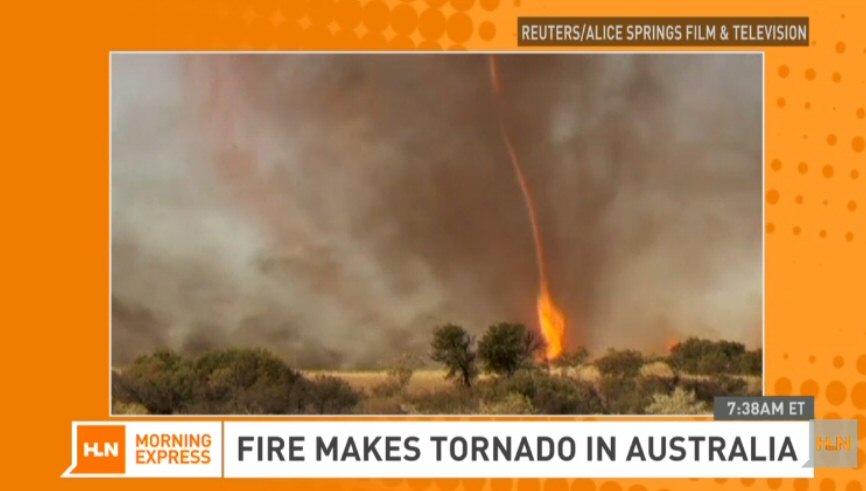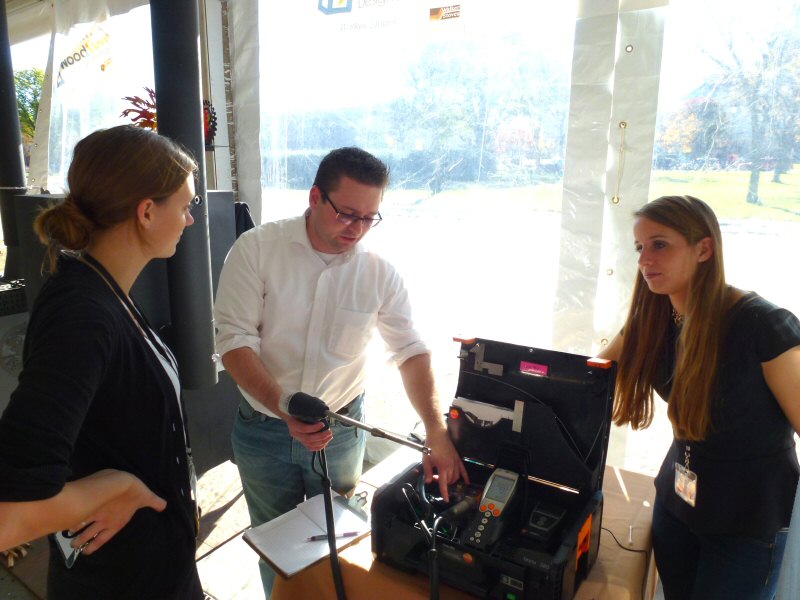 Testing at the Wood Stove Decathlon
Updated Dec 1/13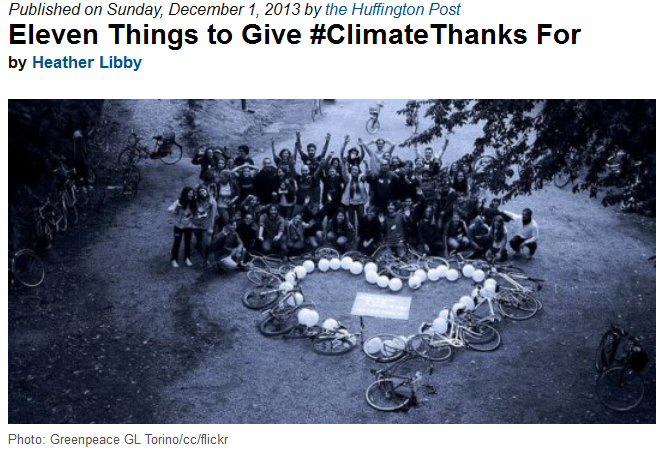 Energy In, Energy Out: Getting Off the Fossil Fuel Treadmill
by Ole Hendrickson
Update from Japan
by Aki Yoshimizu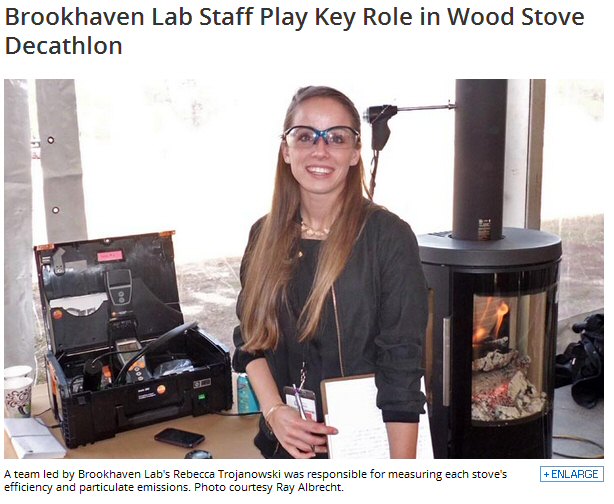 Sunbathing in the living room: oven stoves and heat walls
Low-Tech Magazine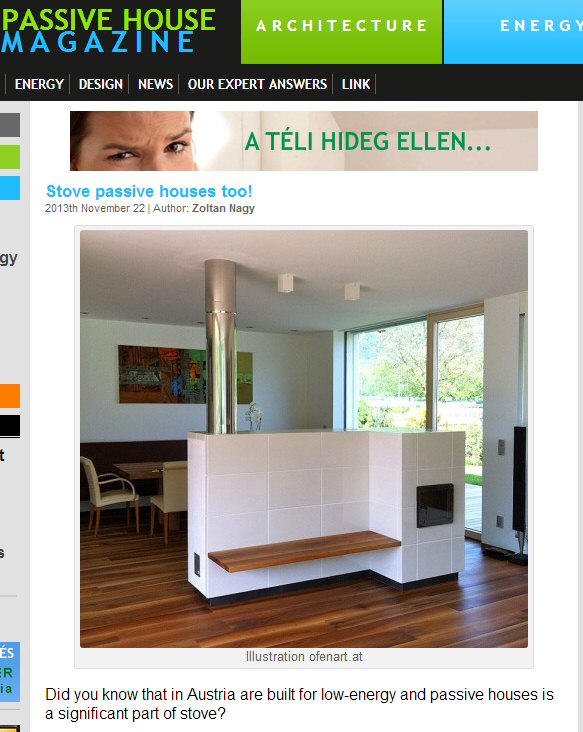 Masonry heaters for Passiv Houses
by MHA tech committe member Zoltan Nagy
Google translate - original Hungarian is here
Wood Stove Decathlon, Washington D.C., November 15 - 19, 2013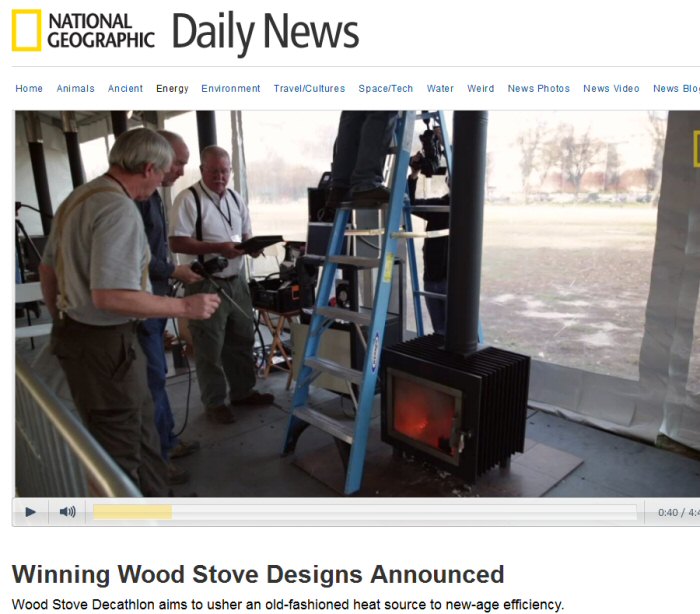 National Geographic video on Wood Stove Decathlon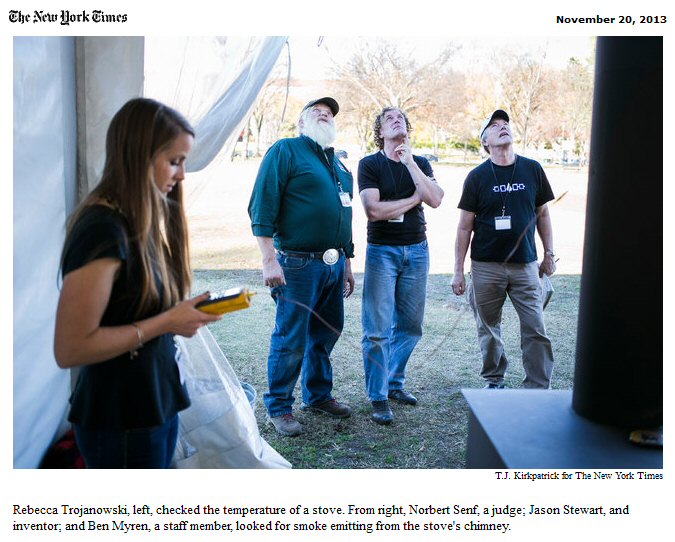 New York Times article on Wood Stove Decathlon
Outside Air for Slab on Grade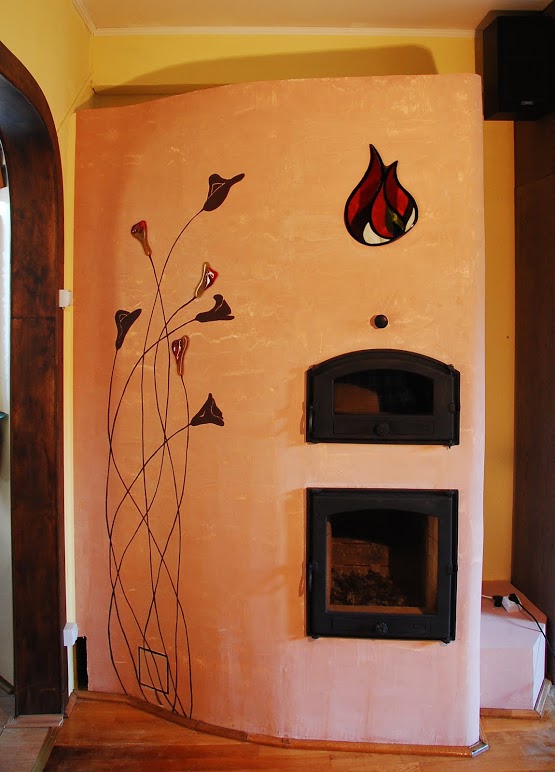 Double Bell heater by Zoltan Nagy
Ortner fresco finish with custom glass work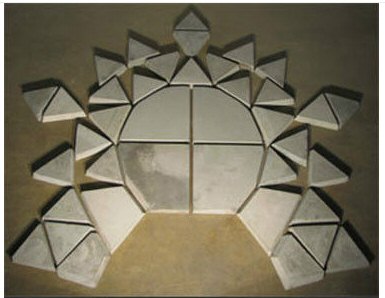 Precast Oven
Ebay, via Alex Chernov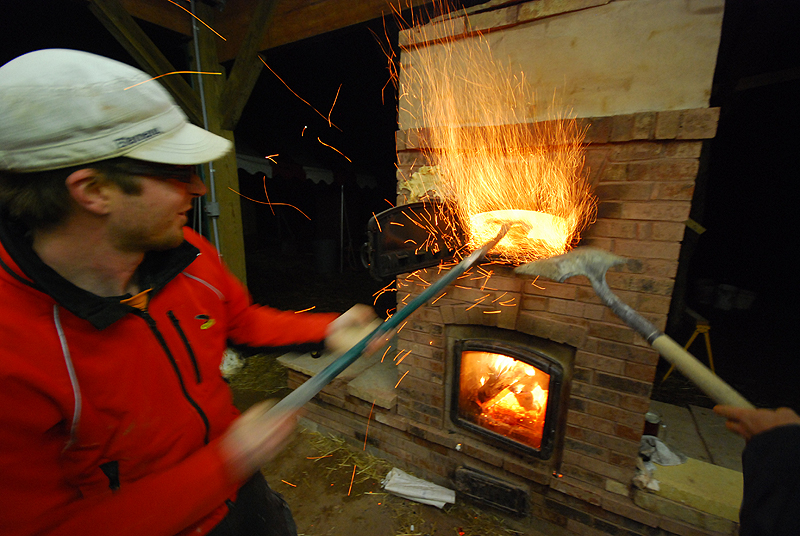 Pyromania:
"multiple, deliberate and purposeful fire setting rather than accidental. Pyromaniacs start fires to induce euphoria..." Wikipedia
(forwarded by Alex Chernov)
Cob Masonry Heater Experiment
via Max Edleson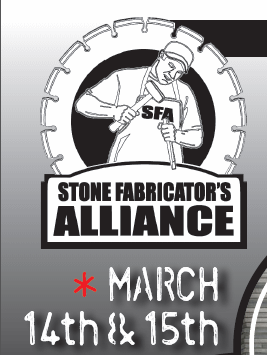 Soapstone Fabrication Workshop at New Alberene Stone
Thanks to Dave Wilcox for the link suggestion
Wood powered El Camino, Finland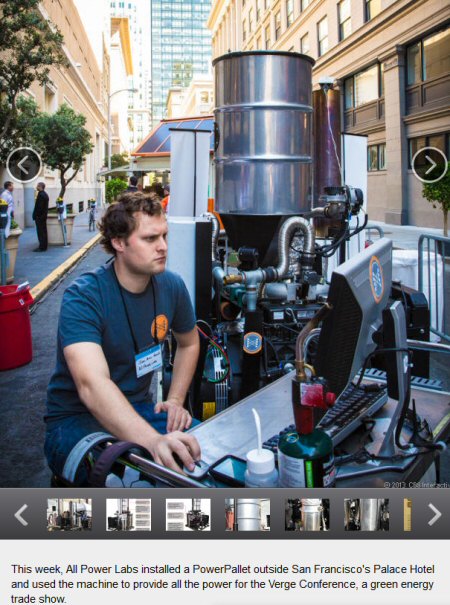 Carbon negative energy source
Uses biomass to create electricity + heat + charcoal.
It is fairly standard gasification and co-generation, except that they have optimized it with microprocessor control and standard field serviceable components available almost anywhere in the world.
This looks like the real deal - it is the first commercial carbon-negative energy technology. -- ed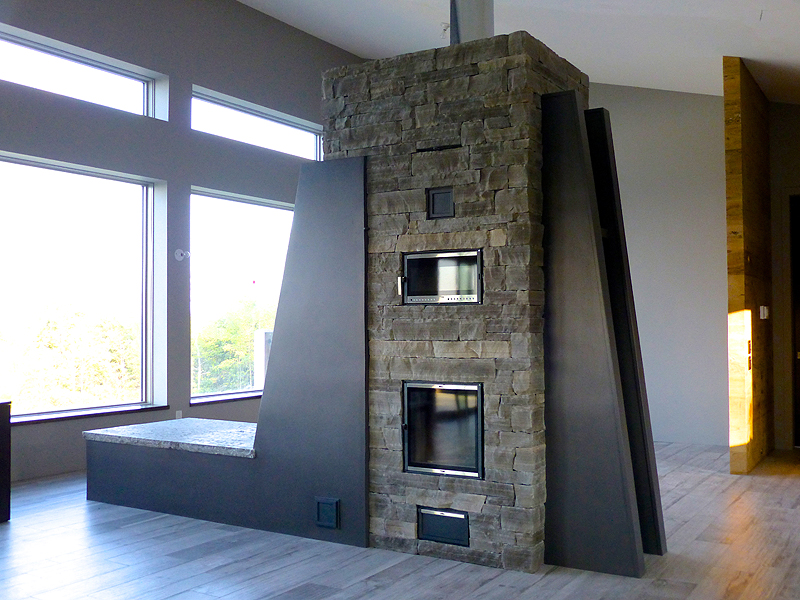 Contemporary style heater by Alex Chernov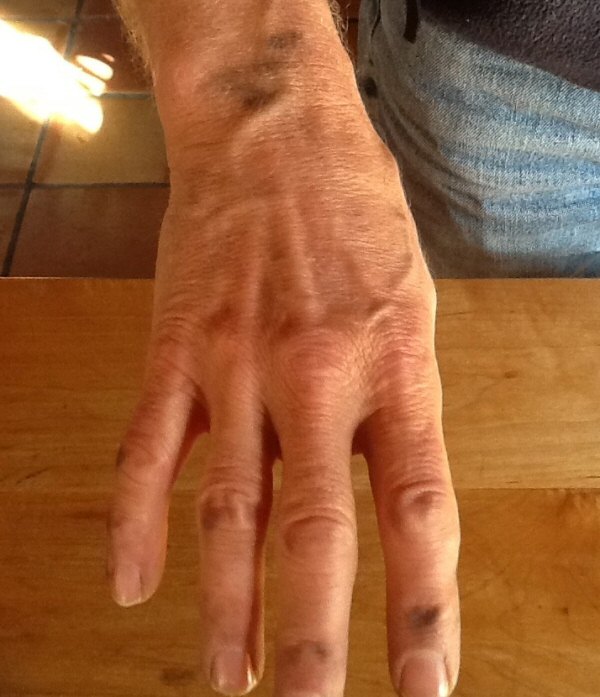 How clean does a properly operated masonry heater burn?
James Hansen is an invited speaker at the Wood Stove Decathlon in DC this November.
Heating with wood is the lowest hanging fruit in reducing your personal carbon footprint.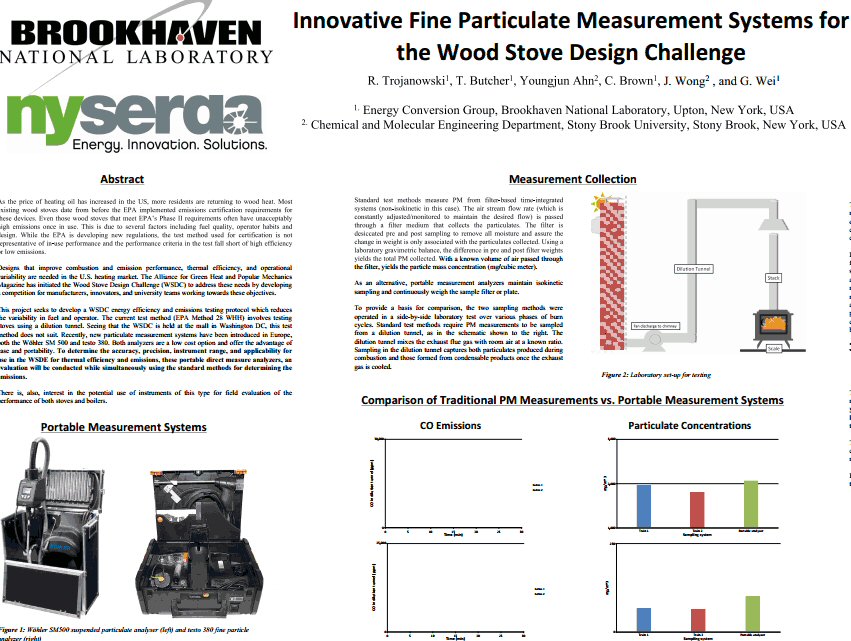 Updated on October 2/13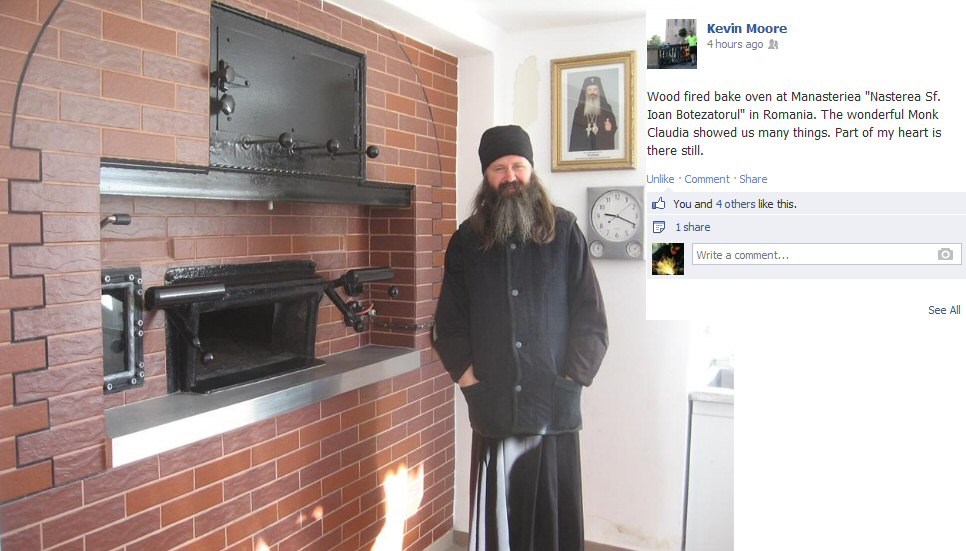 Via Facebook
Photo report from Japan
by Brian Klipfel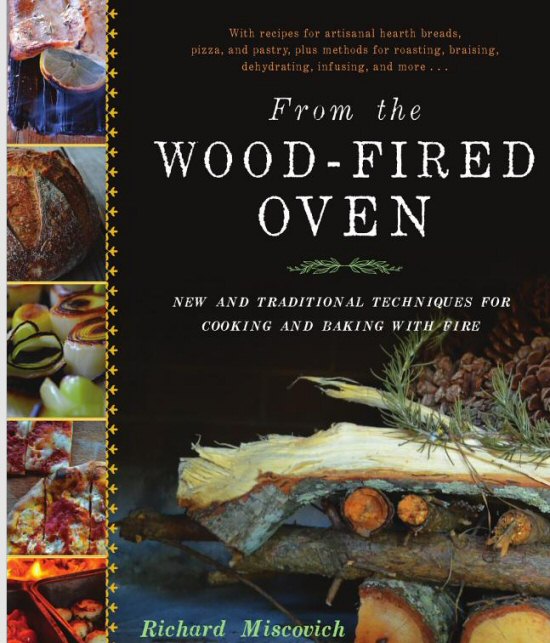 Great New Book by Richard Miscovich
. See a preview here
Good Pizza Oven Discussion
From the Yahoo MHAmembers list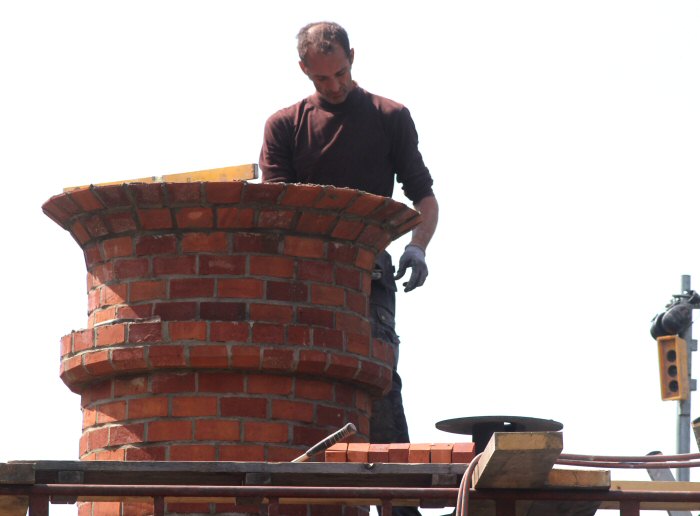 Adding Steam to a Bake Oven
with John Fisher
from the Yahoo MHAmembers list
2012 U.S. Census Shows Wood Heating Continues Growth Streak
from Alliance for Green Heat
"...Nearly 2.5 million households use wood as a primary heating fuel, making it, by far, the dominant residential source of renewable energy in the United States. .."
Nearly 2.5 million households use wood as a primary heating fuel, making it, by far, the dominant residential source of renewable energy in the United States. - See more at: http://forgreenheat.blogspot.ca/2013/09/2012-census-shows-wood-heating.html#sthash.nzPewink.dpuf
Nearly 2.5 million households use wood as a primary heating fuel, making it, by far, the dominant residential source of renewable energy in the United States. - See more at: http://forgreenheat.blogspot.ca/2013/09/2012-census-shows-wood-heating.html#sthash.nzPewink.dpuf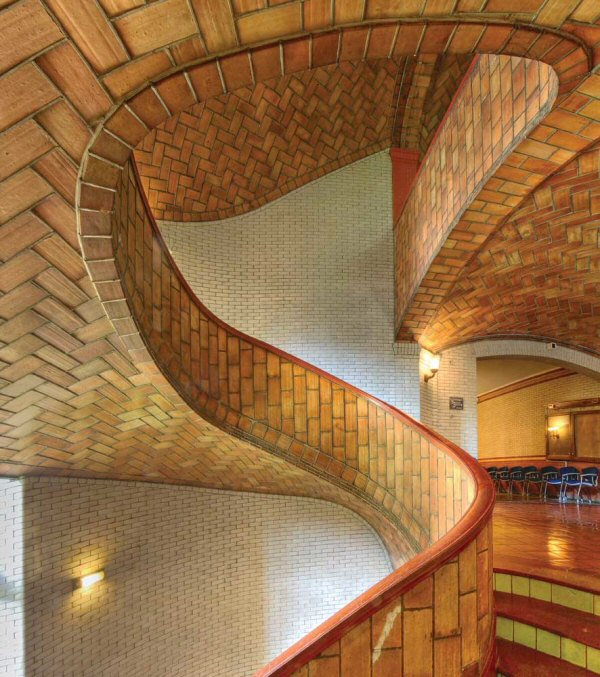 Guastavino staircase - Baker Hall at Carnegie Mellon University, Pittsburgh PA
From Lars Helbro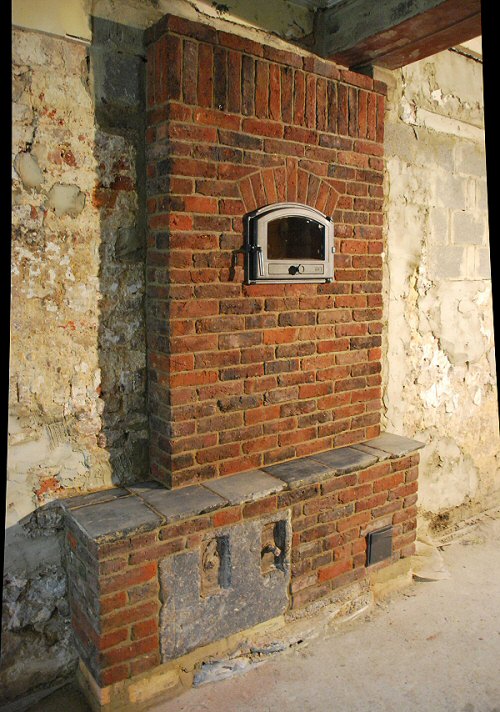 Heater by
Marcus Flynn
Ardennes, Belgium. 200 year old reclaimed bricks from an outbuilding,
reclaimed limestone tiles from the kitchen floor.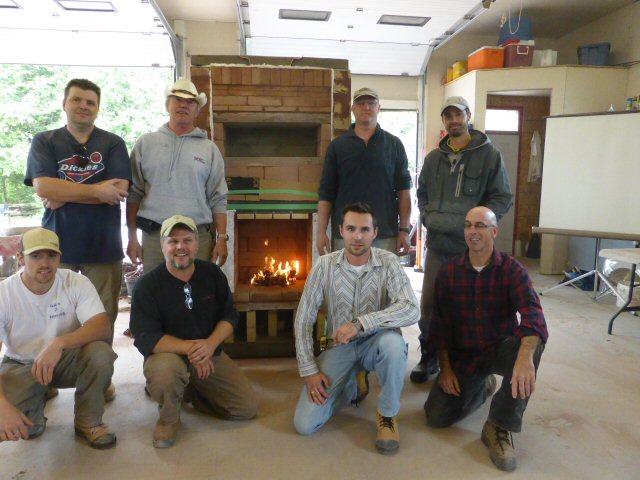 HMED Class in Perth ON, September 2013
with John McDougall and Norbert Senf
Clay oven workshop in Ireland
With MHA member Hendrik Lepel.
Via Facebook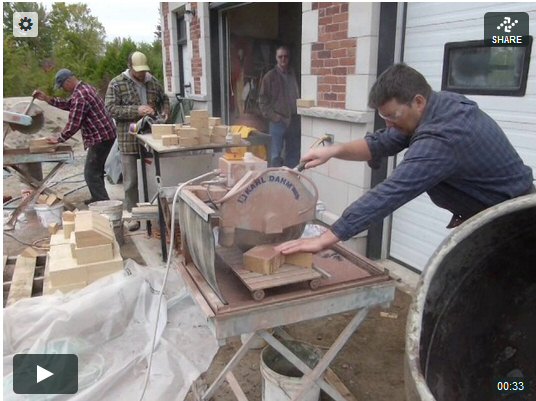 World's Quietest Firebrick Blade
IIn the video, when the cut starts, there is not much extra noise from just the sound of the motor on the Karl Dahm saw, which is also quiet. The sound was recorded by the camera standing right next to the saw. Compare with the Target saw and regular blade, that then starts up about 25 ft away. It is louder than the saw only 2ft away.
Recorded at the recent MHA HMED workshop at John McDougall's shop near Perth Ontario. Full report on the workshop coming soon.
Work Hands Blog
Looks interesting. It mentions masonry heaters
The Social Cost of Carbon
Interagency Working Group on Social Cost of Carbon, United States Government
New wood fired oven book by Richard Miscovich
Infrared thermometer update
by Norbert Senf
5 ft Toneh oven by Stovemaster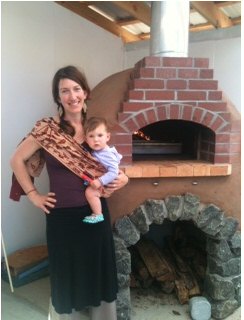 Eva and Ayla visit oven recently built by
Firespeaking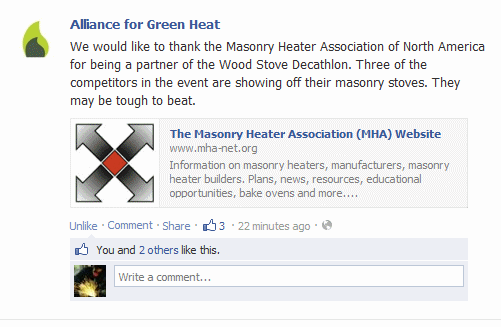 Alliance for Green Heat
- Green Heat News, September 2012
Getting Smarter about the Smart Grid
Great analysis of current energy issues - biomass definitely needs to become part of this conversation
States "Notice of Intent" to sue EPA exaggerates complicated issues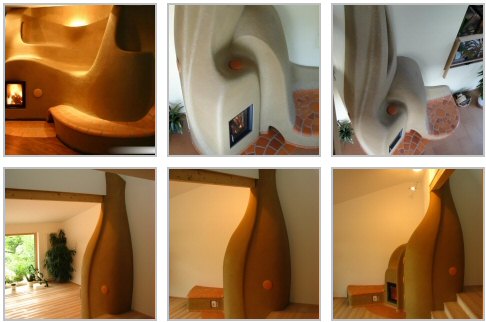 Lehm und Feuer
(Cob and Fire)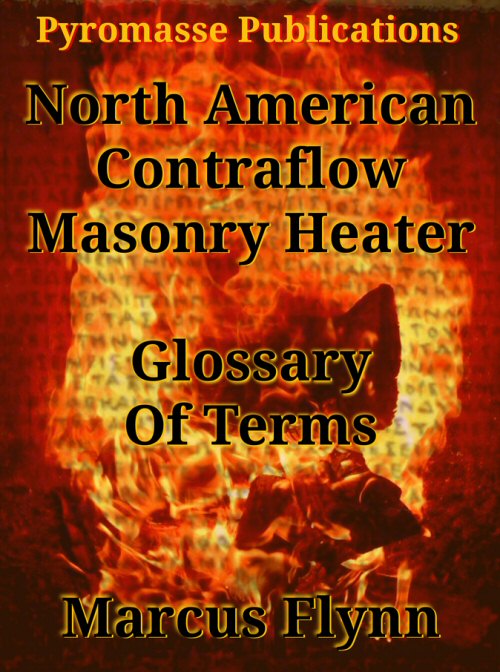 Free Download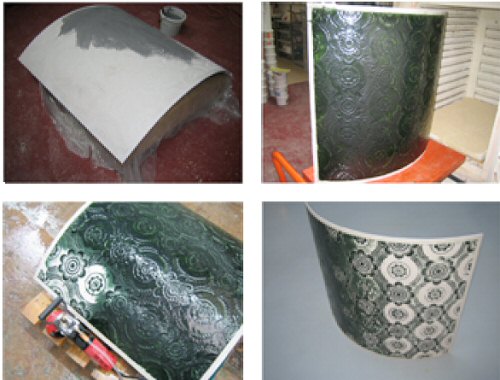 New possibilities for castable refractory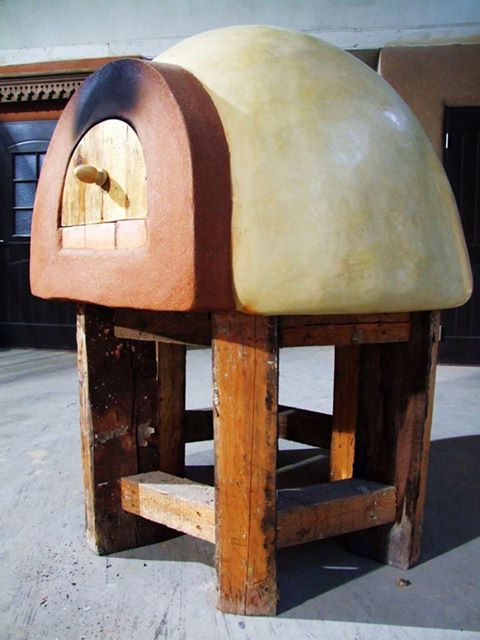 Earth Oven
by Jaanus Viese, Estonia
via Facebook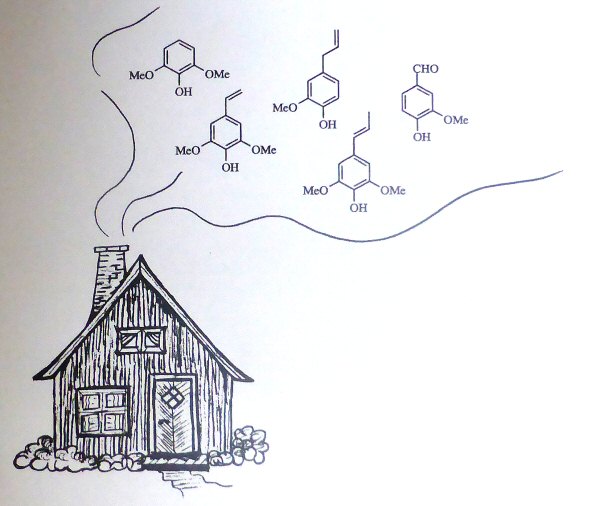 Phenolic antioxidants in wood smoke
Jennica Kjällstrand and Göran Petersson
Dep't of Chemical Engineering, Chalmers University, Götenberg Sweden, 2002
..."The comprehensive Boise campaign estimated the lifetime lung
cancer risk due to extractable organic matter from particles (Cupitt et al., 1994).
For the sameamount of extracted material, the risk was found to be about ten times larger for particles from mobile sources than for particles from residential wood burning. The antioxidant effects of the
methoxyphenols in the lungs are likely to explain much of this striking difference. Evidently,
the different impact on health of wood smoke particles compared to particles from other
sources should be considered when emissions from traditional small-scale wood burning are
regulated."....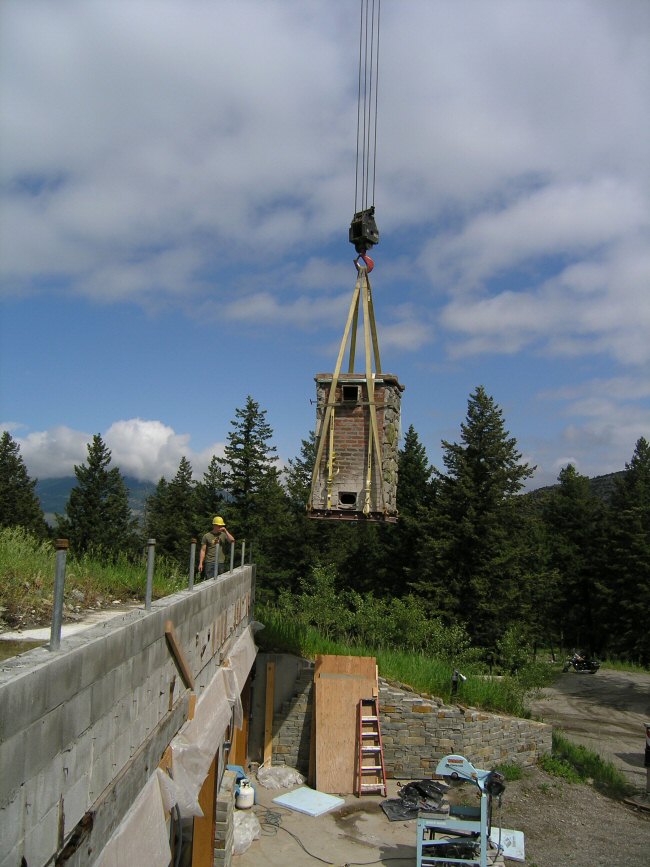 Flying Contraflow
This 31 year old contraflow heater by Ron Pihl was moved from the owner's old house into his new house.
Alliance for Green Heat