2018 MHA Annual Meeting
Presentations and Ceremonies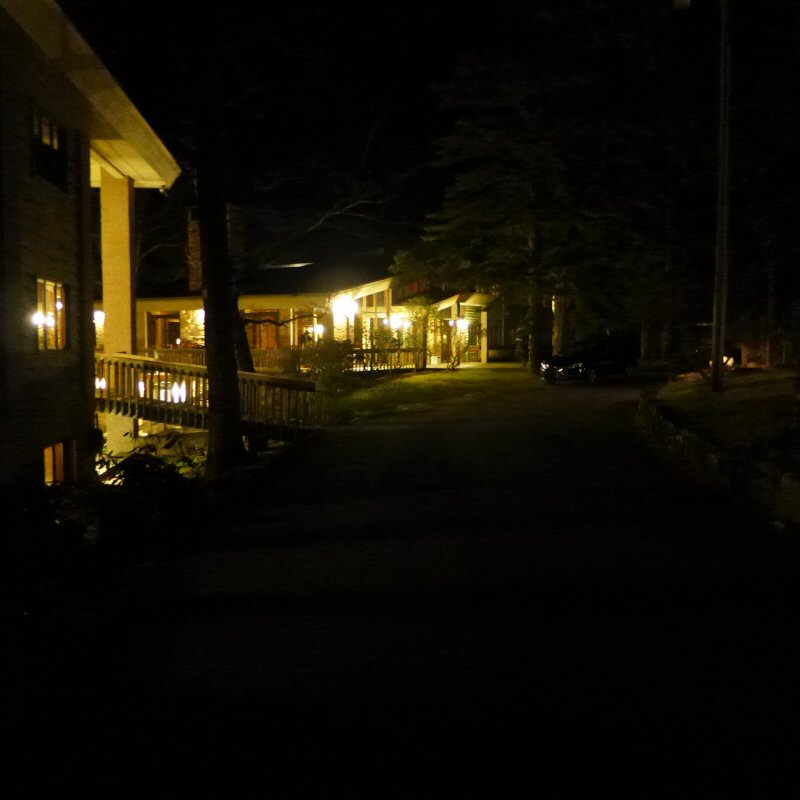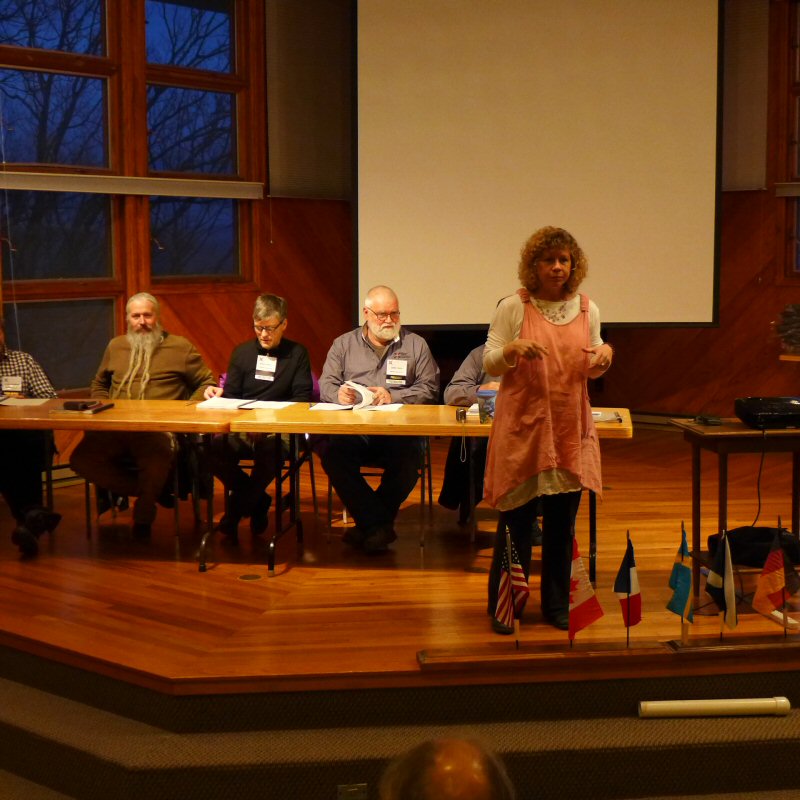 The story of Wildacres
.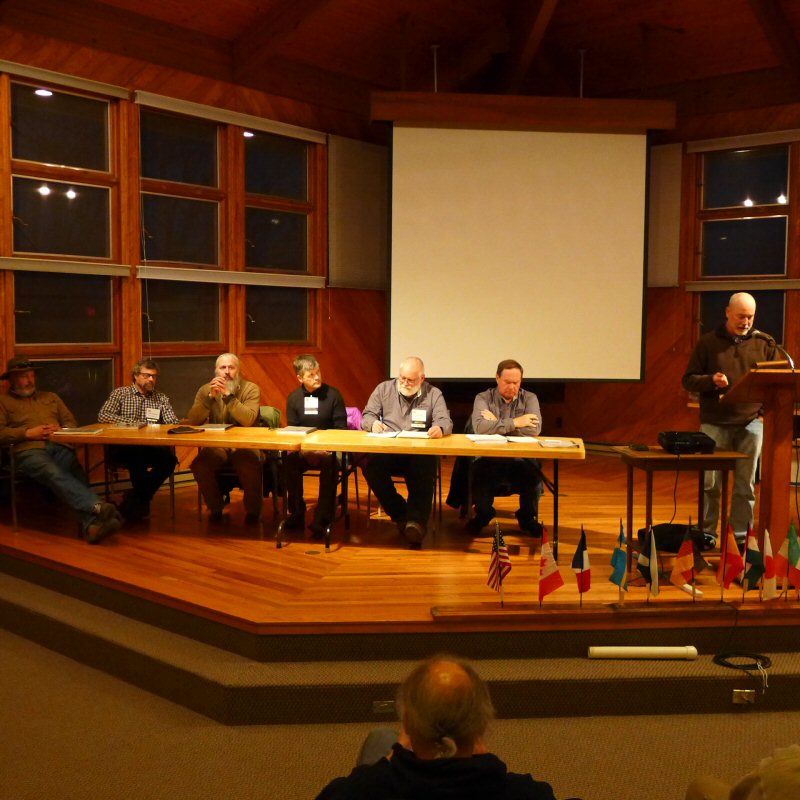 Introductions and orientation for first time visitors.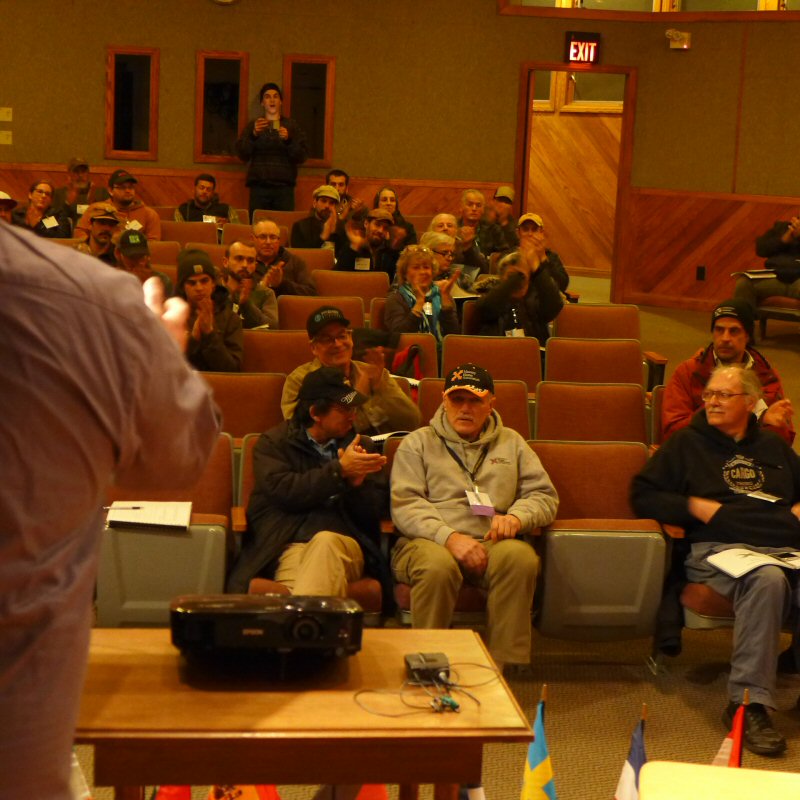 Annual Jerry Frisch award. Dan Givens as he learns he was voted this year's recipient.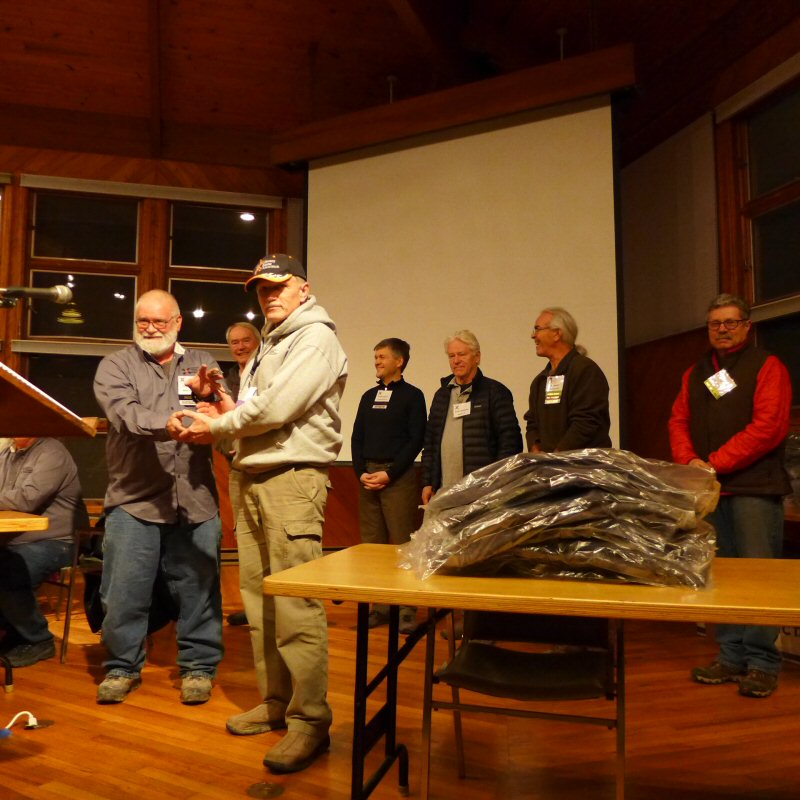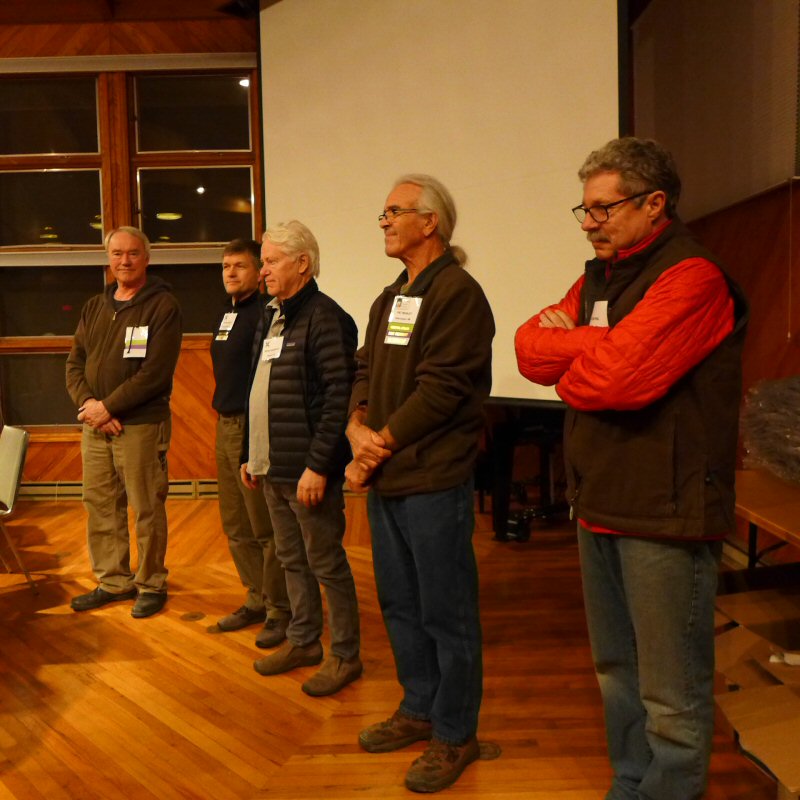 Previous Jerry Frisch Award recipients.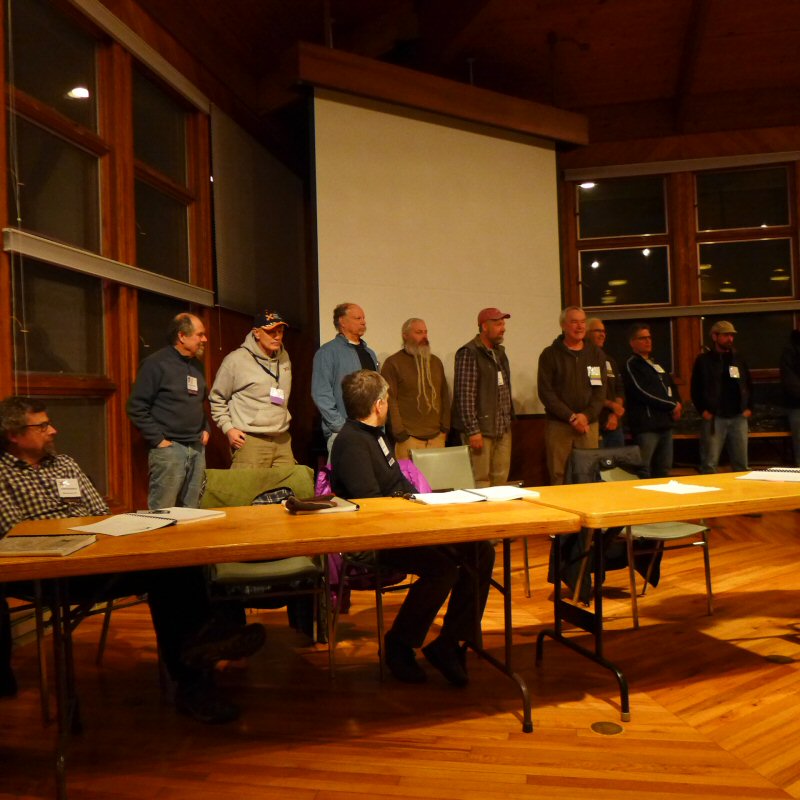 MHA Certified Heater Masons
.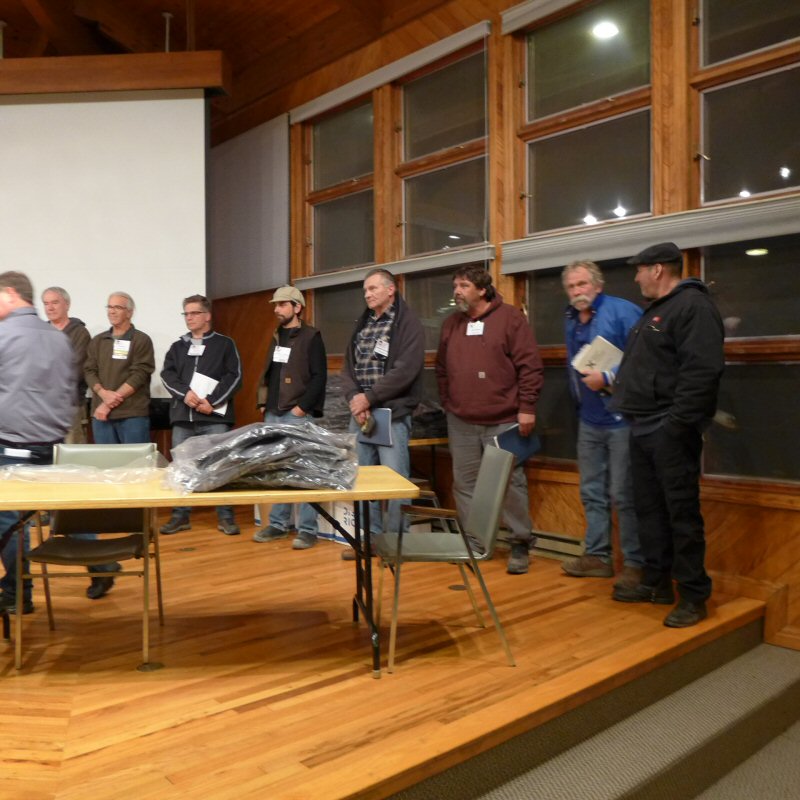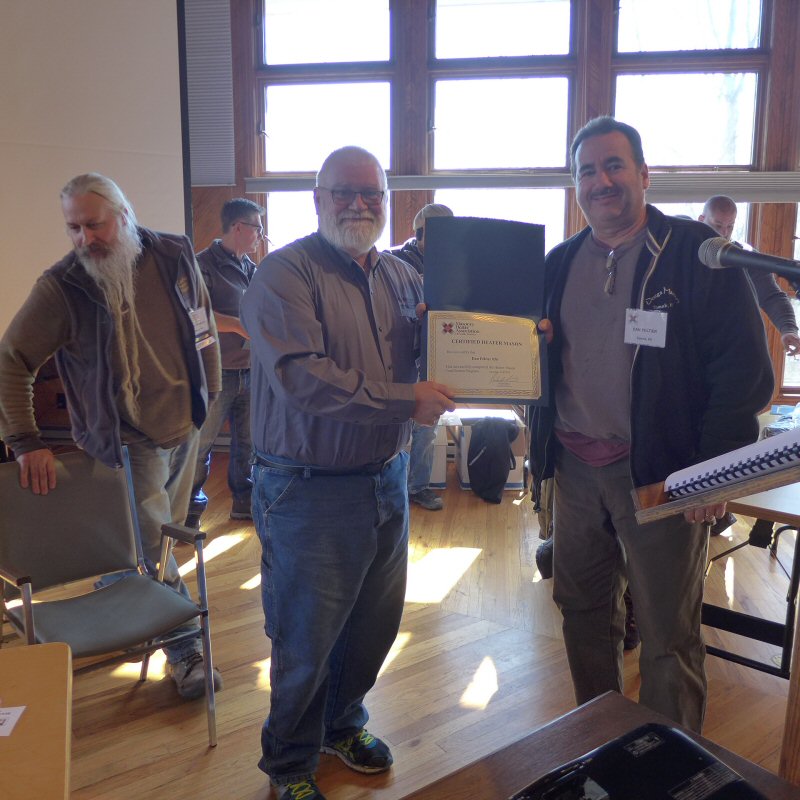 This year's crop of new
MHA Certified Heater Masons
- Dan Peltier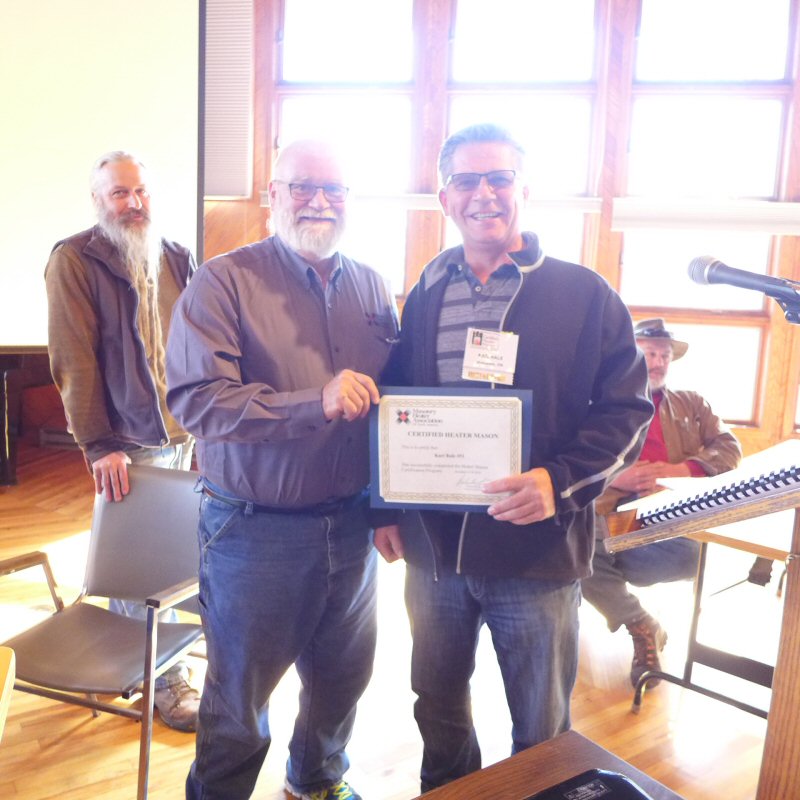 Kari Rale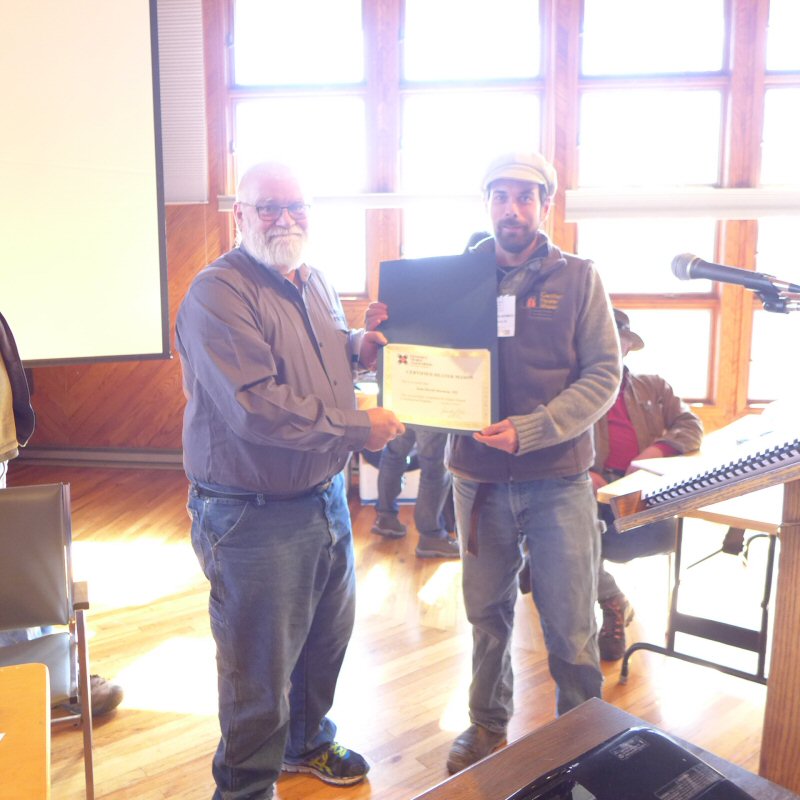 Jean-David Morneau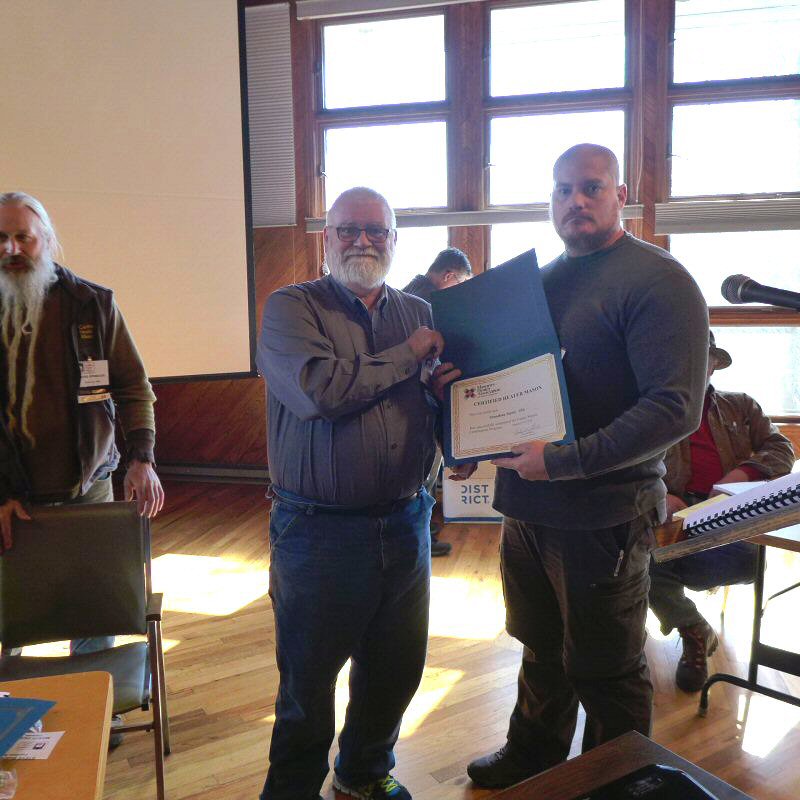 Jonathan Steele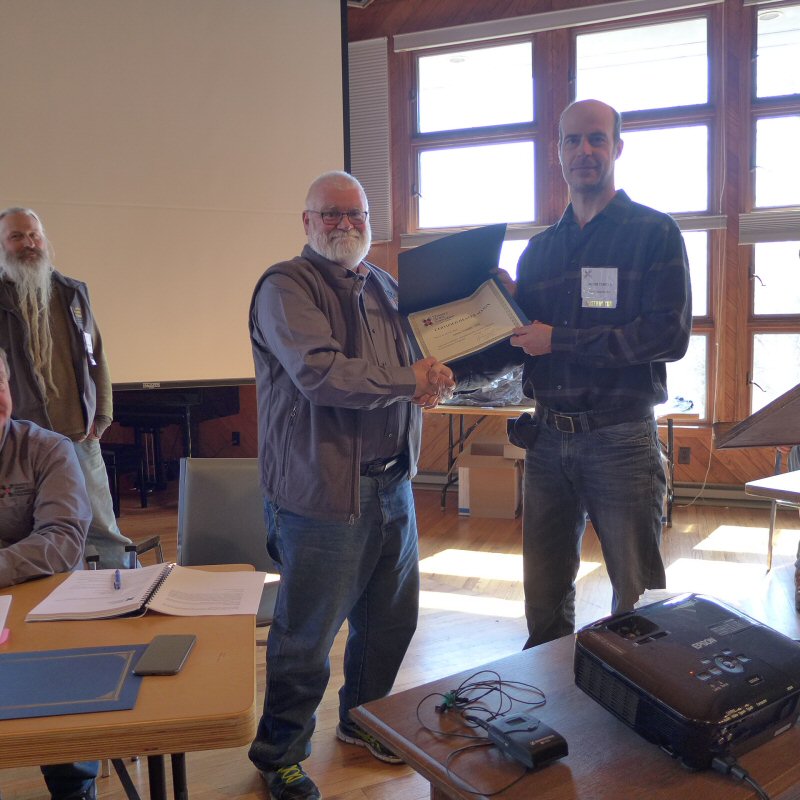 Jason Temple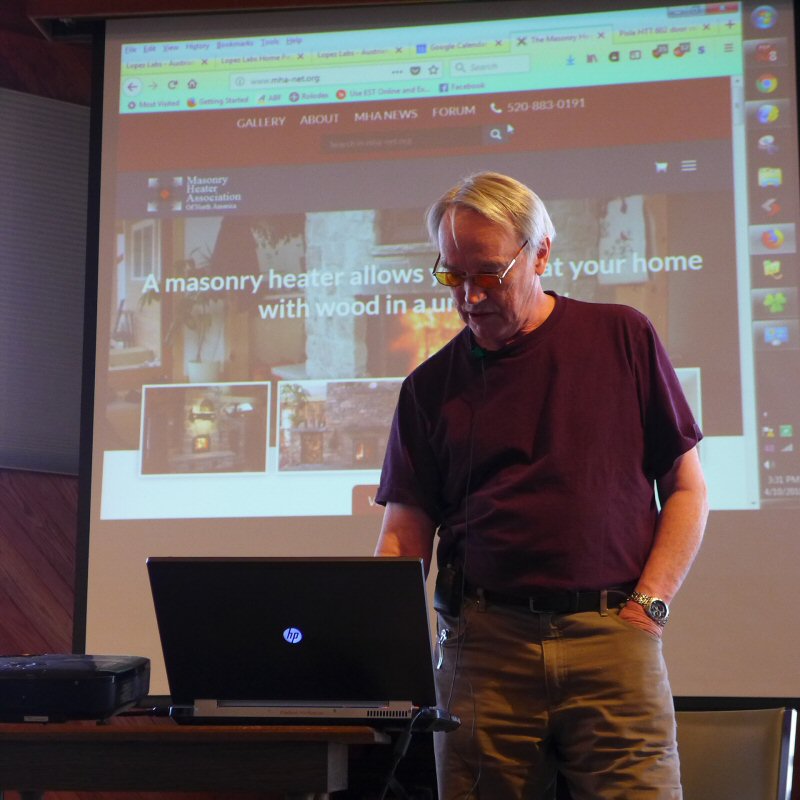 Presentations: Norbert Senf presented on results of testing on the
Austrian Eco-Labelled Firebox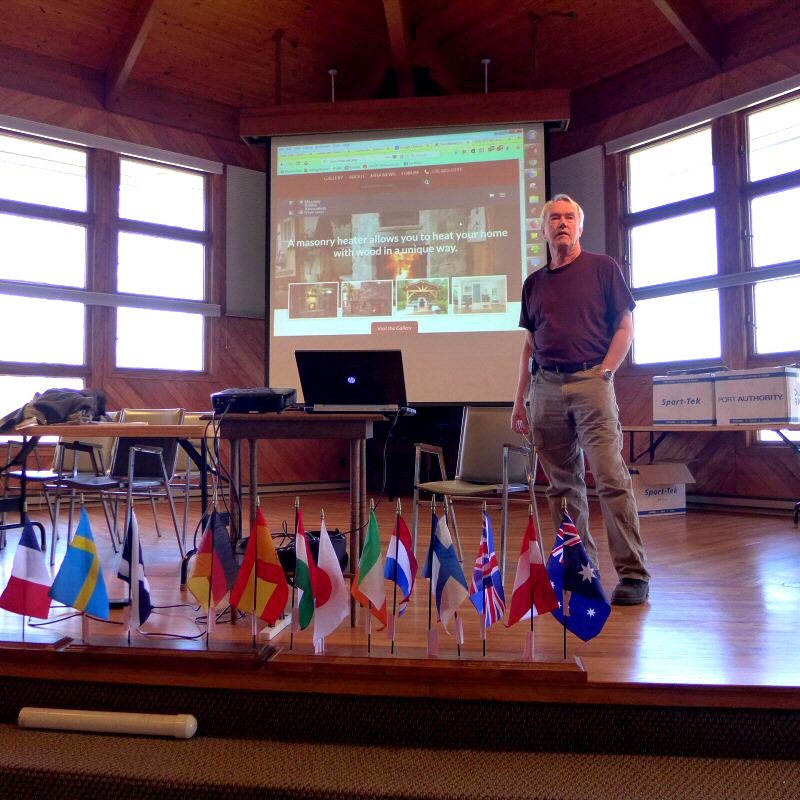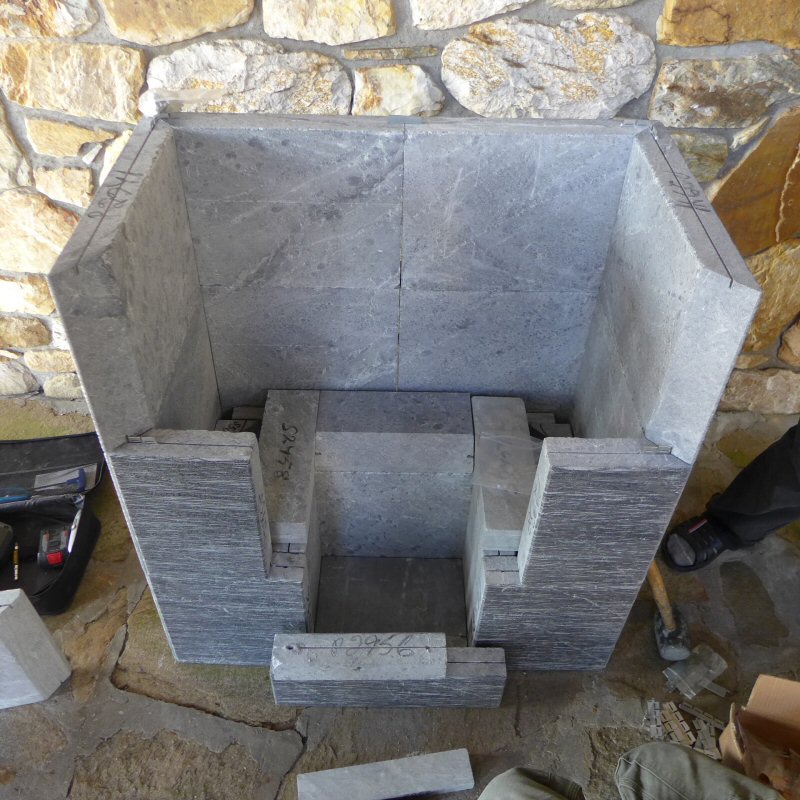 Tulikivi very generously donated this TU1000/50 Grafia to the MHA annual Fund Raising Auction.
It is a small, base vented heater. Adequate for a room or a small cabin or as a "hearth heater" (placed in front of an existing fireplace and venting into its throat).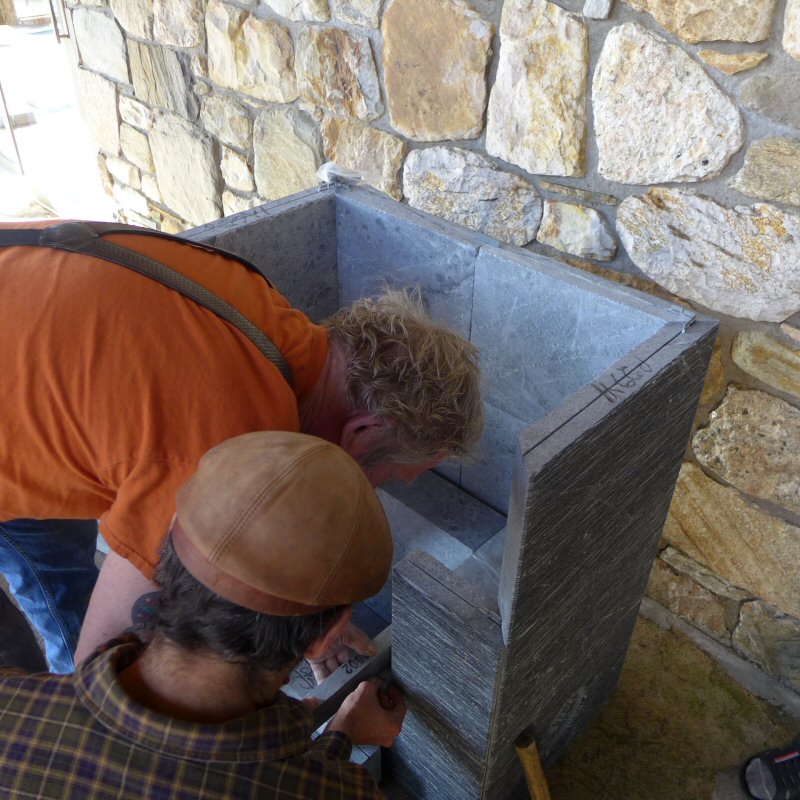 Auctioneer Marty Pearson on the left. He also knows how to assemble Tulikivis.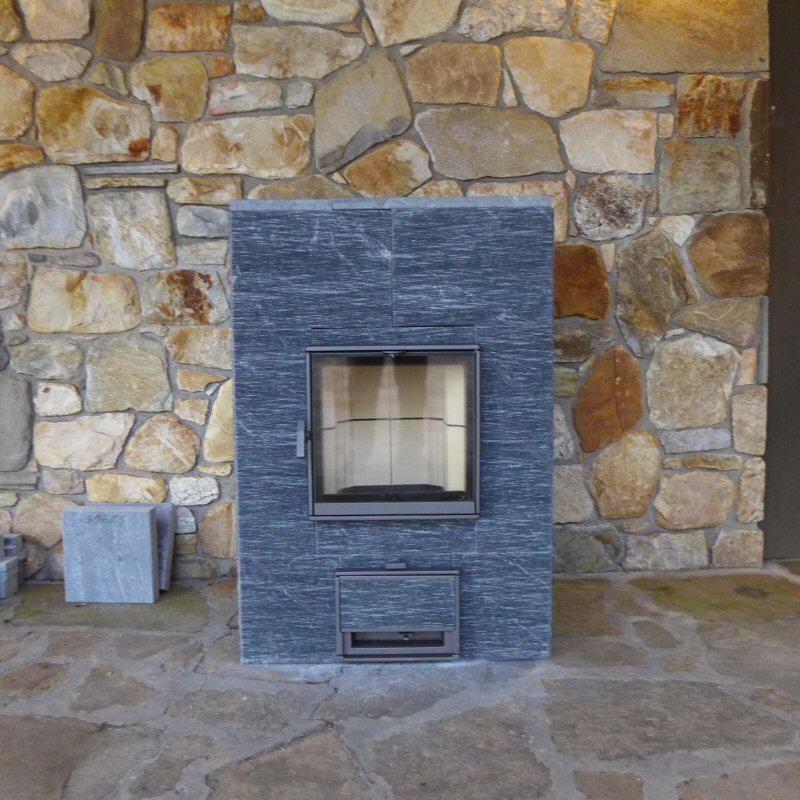 Harbison Walker gave a presentation on refractories, and displayed their certified food safe refractory materials and a demo oftheir new oven kit.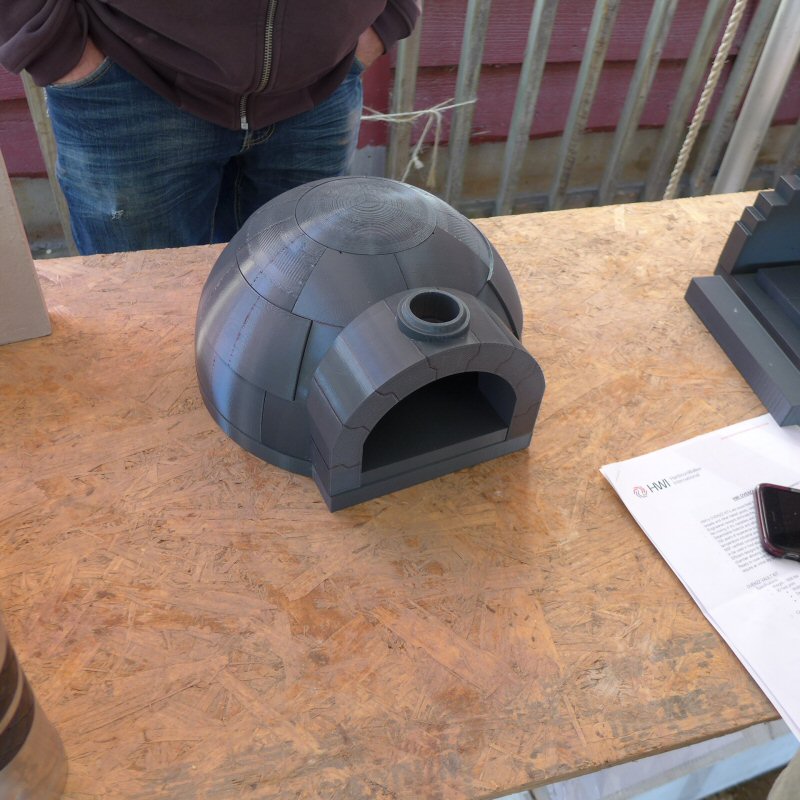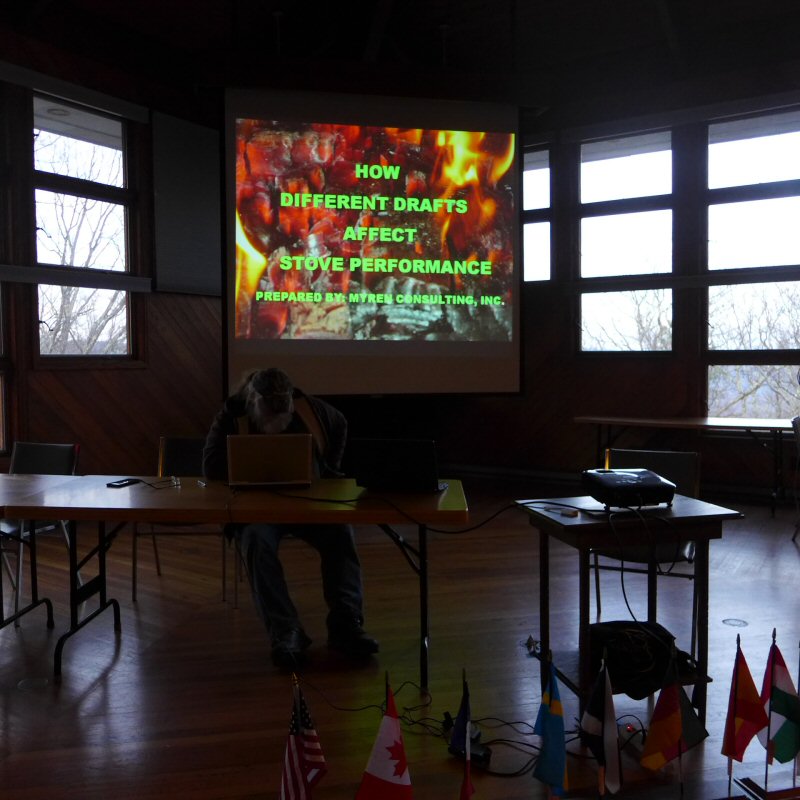 Ben Myren presented his research on the effect of chimney height on stove performance.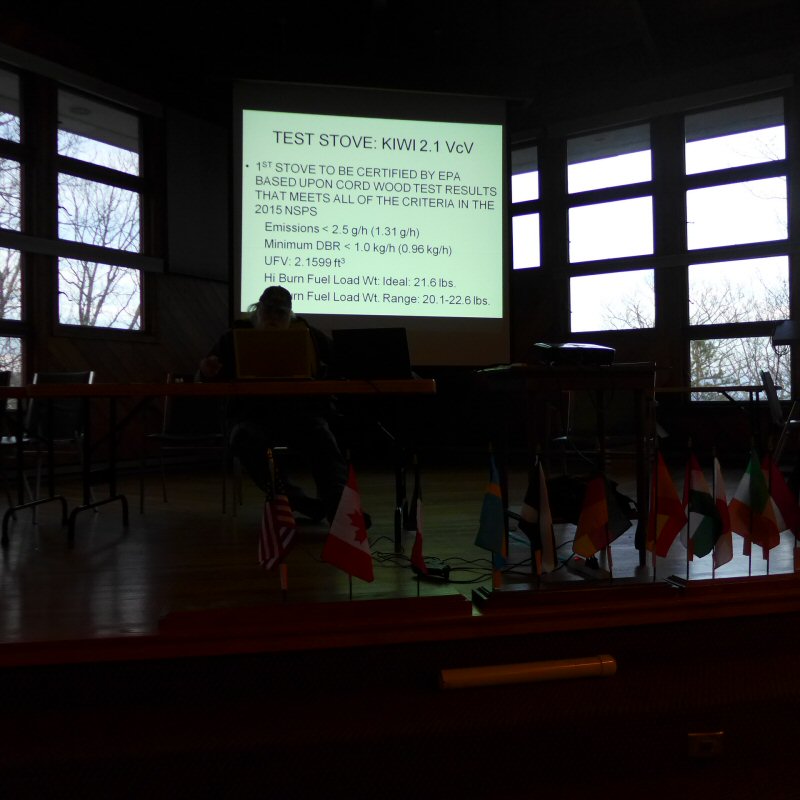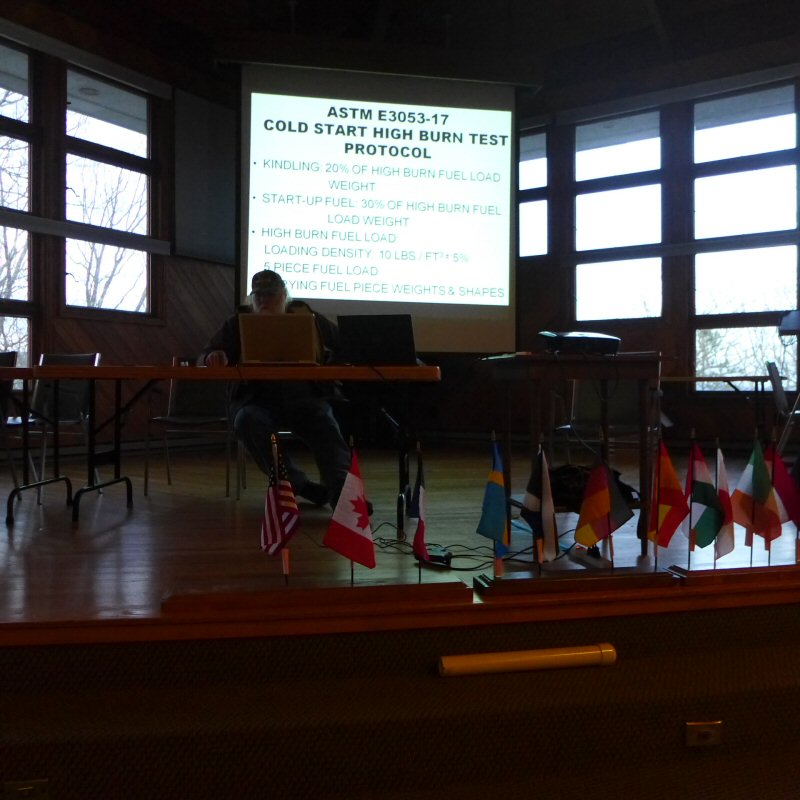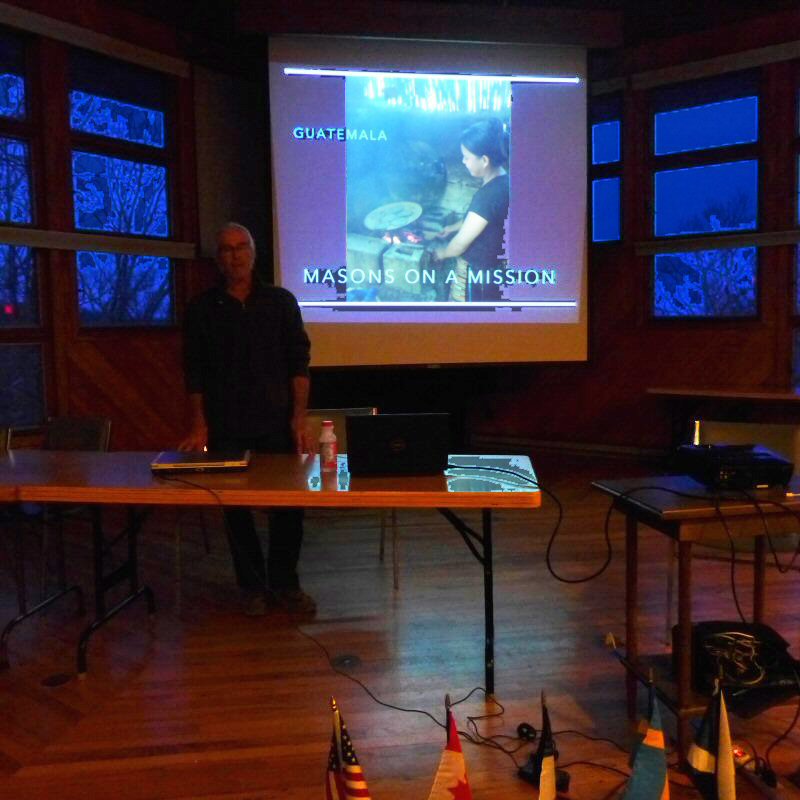 Pat Manley presented on
Masons on a Mission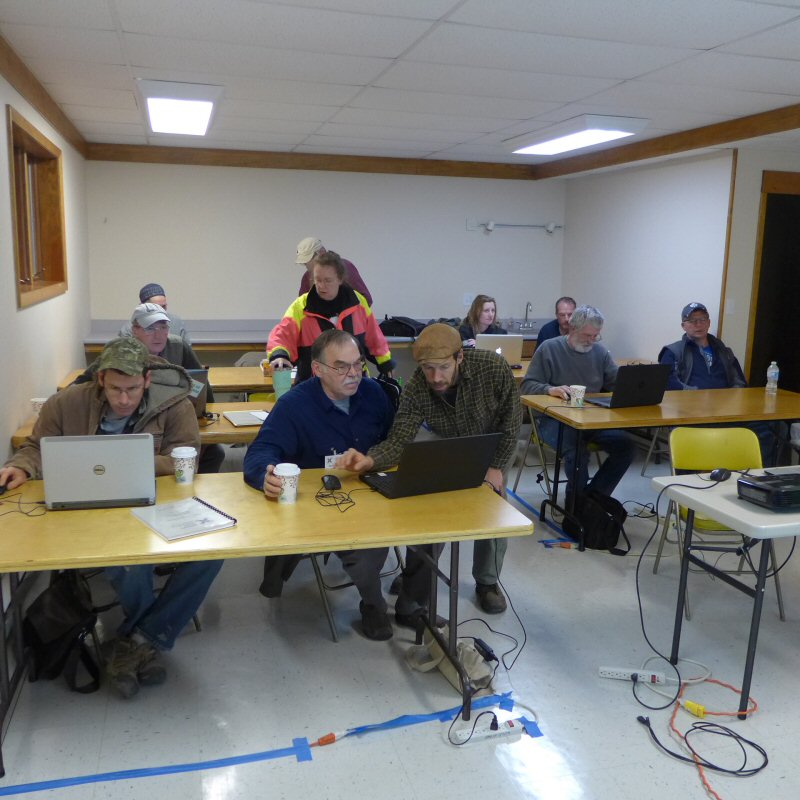 Sketchup class. The beginners class was taught by Max Edleson.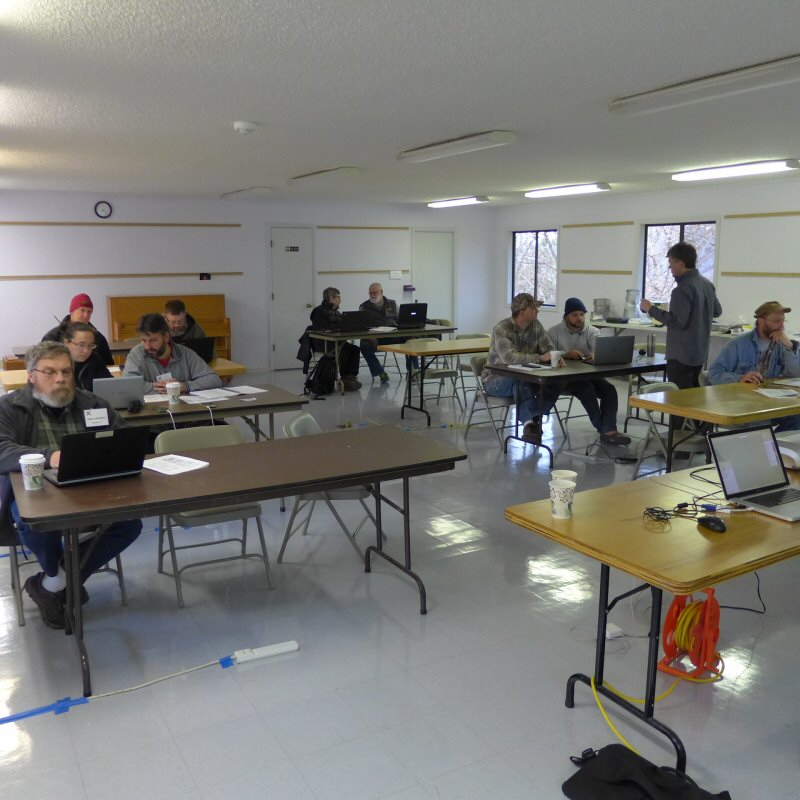 Boris Kukolj taught the advanced Sketchup class.
See also:
2007 Photo Report
2006 Photo Report
2004 Photo Report
2003 Photo Report
2002 Photo Report
2001 Photo Report
2000 Photo Report
1999 Photo Report
1998 Photo Report
1997 Photo Report
This page was last updated on April 29, 2018
This page was created on April 18, 2018
Back to: