First Masonry Heater Building Workshop in Hungary
June 22-28, 2008
By Ferenc Bujna
There was in Hungary the first Masonry heater building workshop.
It  took place in the small village, Ete, that is famous for its delicious white wines.
The small village has a small school with financial problems due to high heating gas prices.
With accordance with the local mayor, two very enthusiastic men a couple decided to solve this problem on a very exciting way.
They made contact with Mr. Lars helbro, Denmark who organized his this year's workshop in Ete.
So, on 22-28 of June for a very edifying week gathered 15 men from Japan, Slovakia, Romania, Denmark and naturally different parts of Hungary meet with the knowledge of building a Masonry stove between the two schoolrooms of local school. The participants were mainly engineers of different  branches of science, but generally far from the stove building.
By the instructions of Mr. Lars and his co-partner Frank Roedgaard  first the participants learnt some theories about  the Danish contraflow  system, about regulations, standards.
Later we, the participants opened the space for the stove and on the same day we designed the basic of stove taking into consideration the chimney sizes.
Very happy evenings with gorgeous food, collectiv enretainment made us easy.
On the next hours, days step by step erected the core, the outer brick wall. The materials were from the local Brick Factory, the fire bricks delivered by Rath Hungary Company.
The mortar for the core came from Denmark, but the mortar for wall, the coarse sand and clay had been mixed ont he spot.
So, on Friday the mayor could lit the fire and during the next hours we could benefit from both the outer and inner warm.
The stove was excellent, the test measurements showed nice results.
We had been educated in good common sense to avoid any danger of fire, damages of stove.
We do hope that the next year we can take part in Ete once more to build new stoves.
We could get the profound promise from Helbro that by phone or e-mail will help our efforts to build own stoves.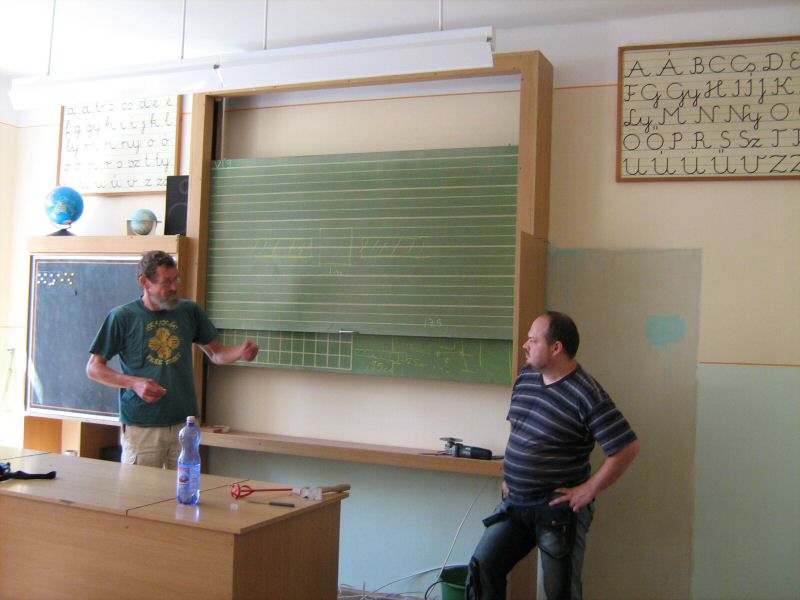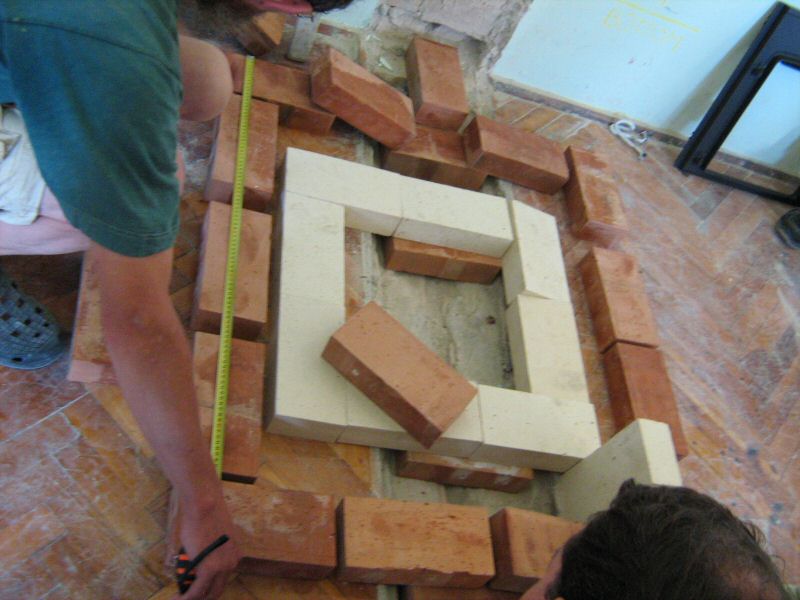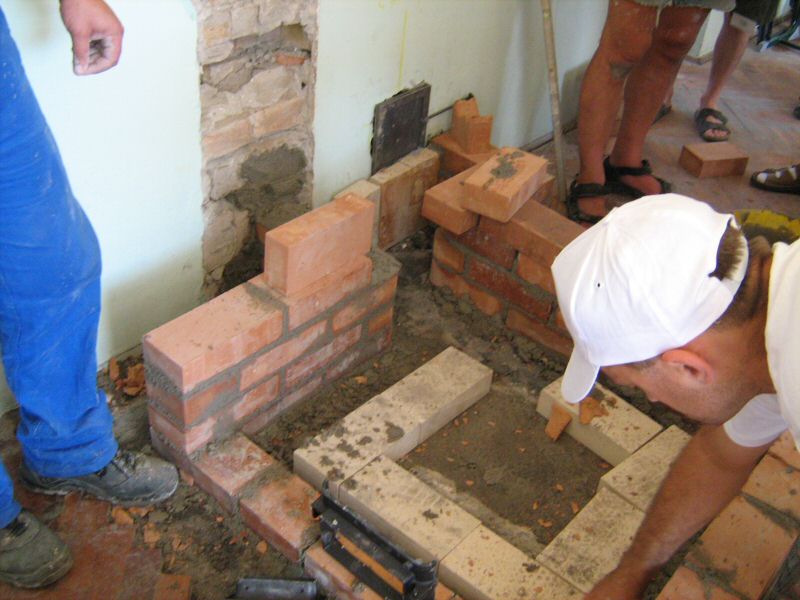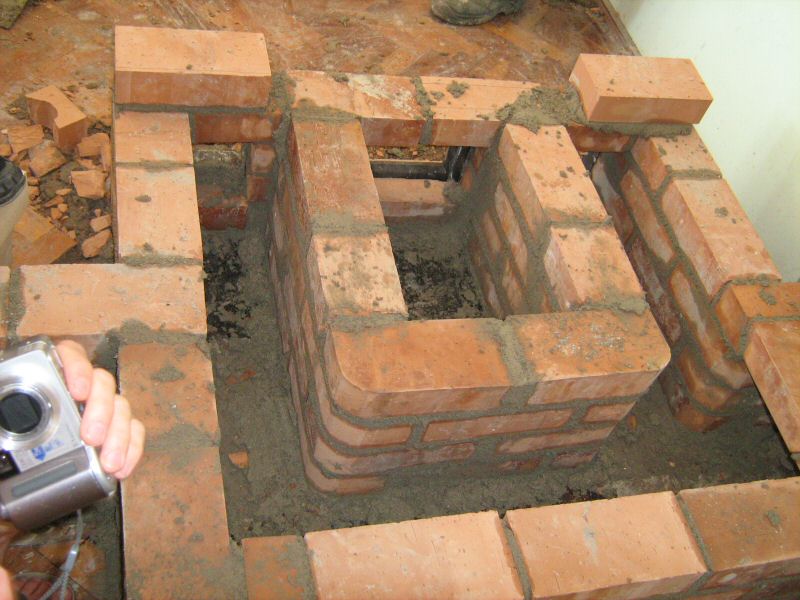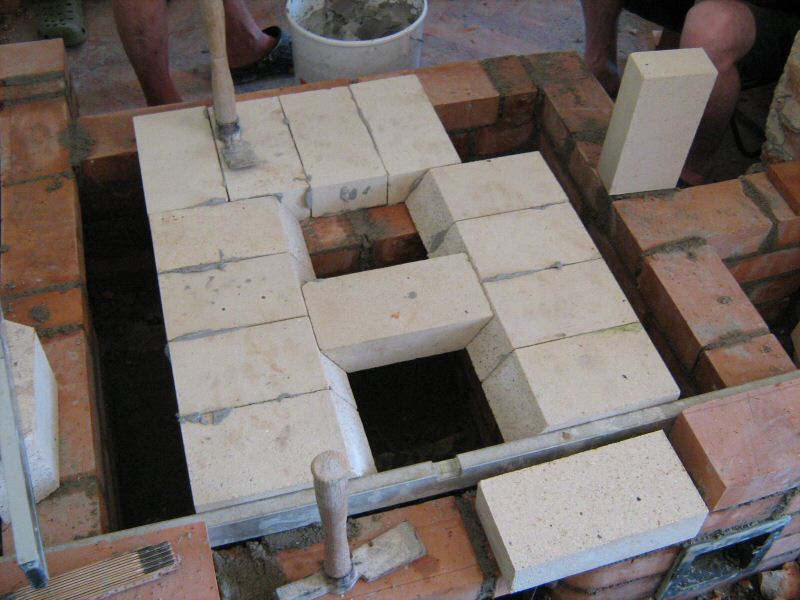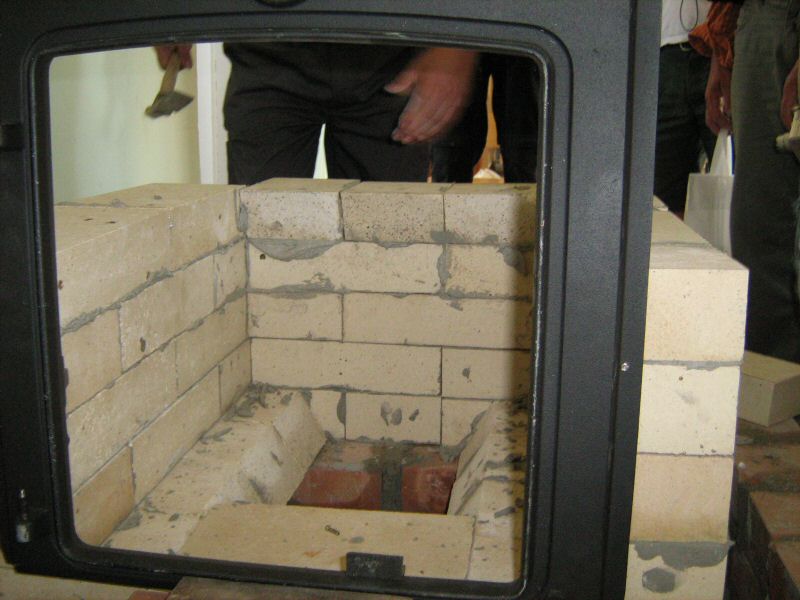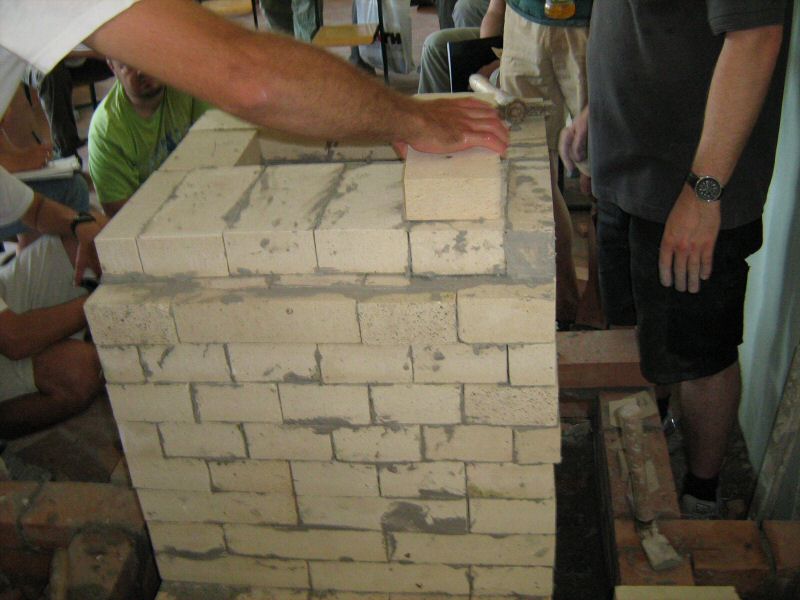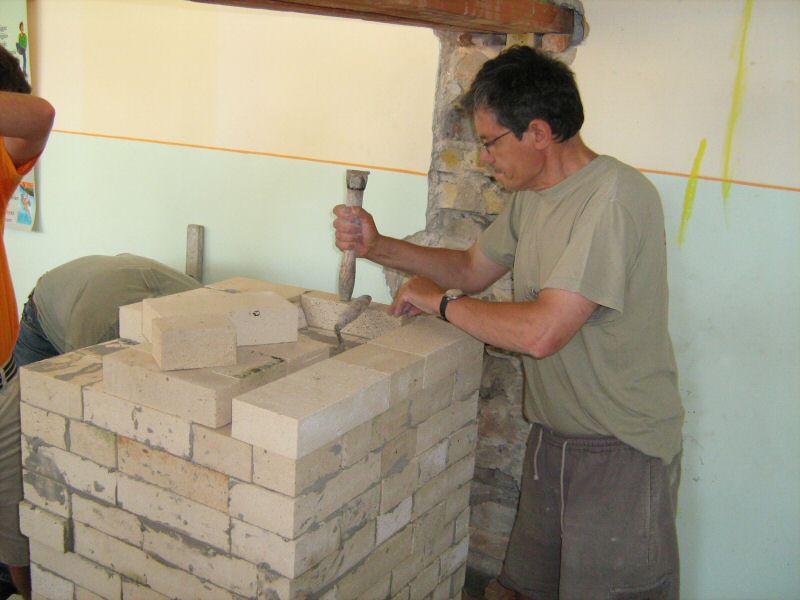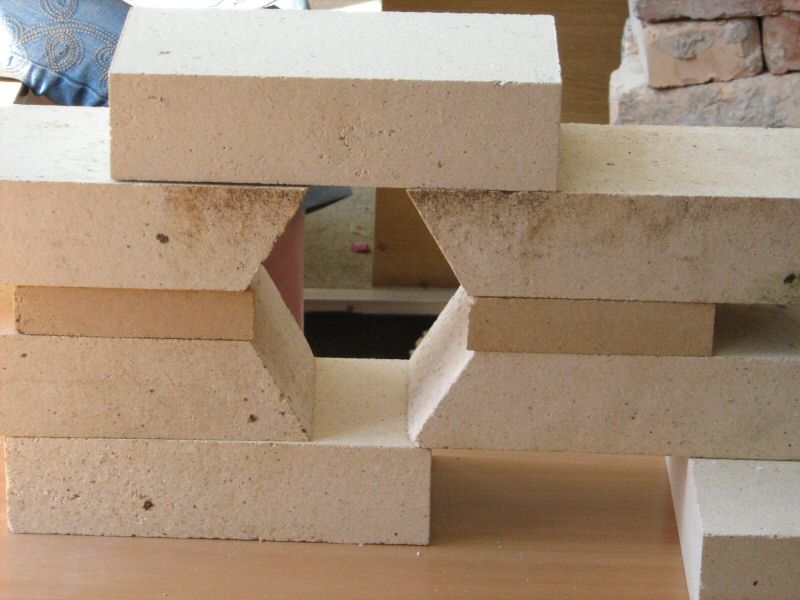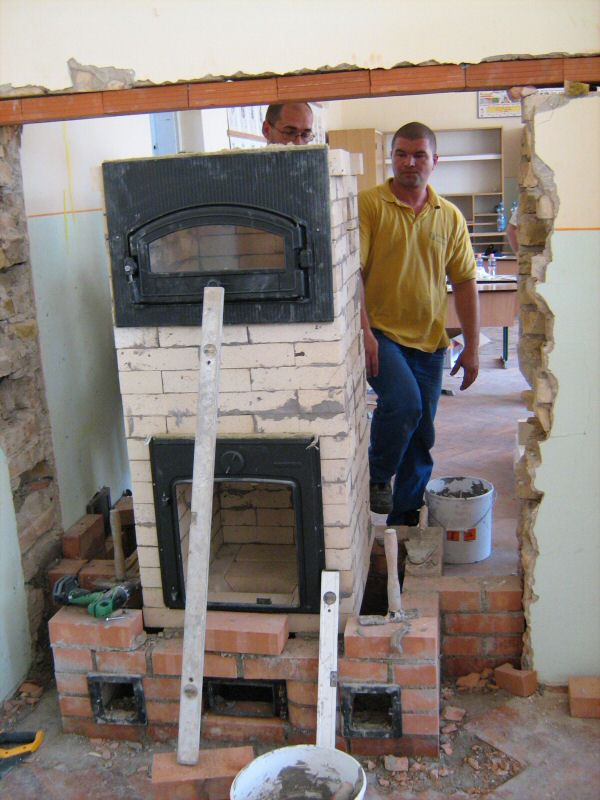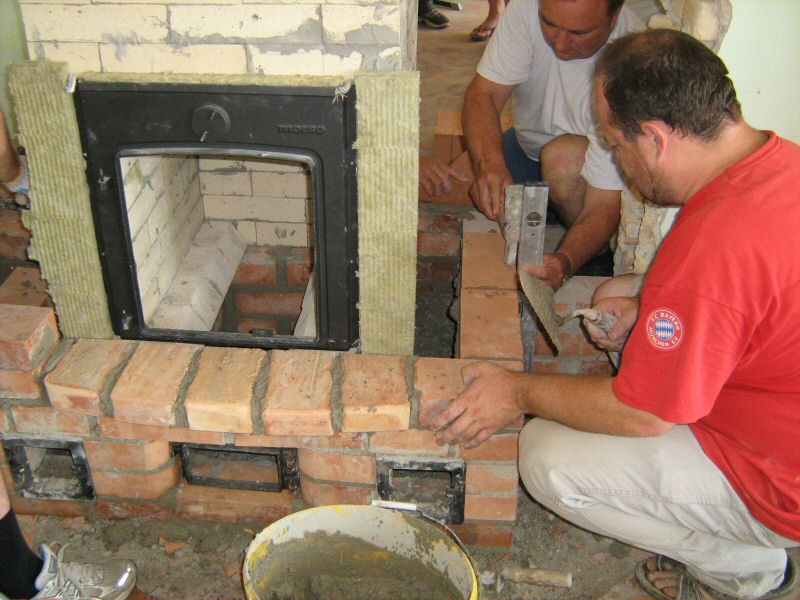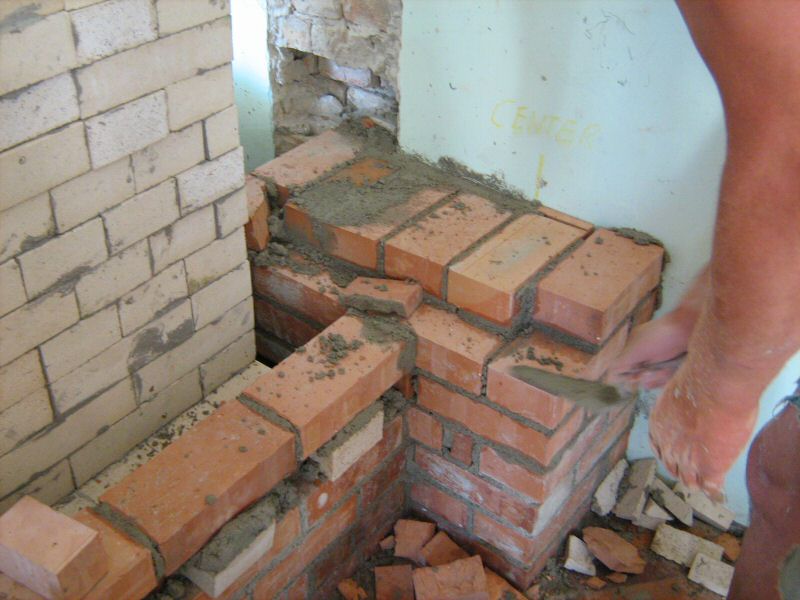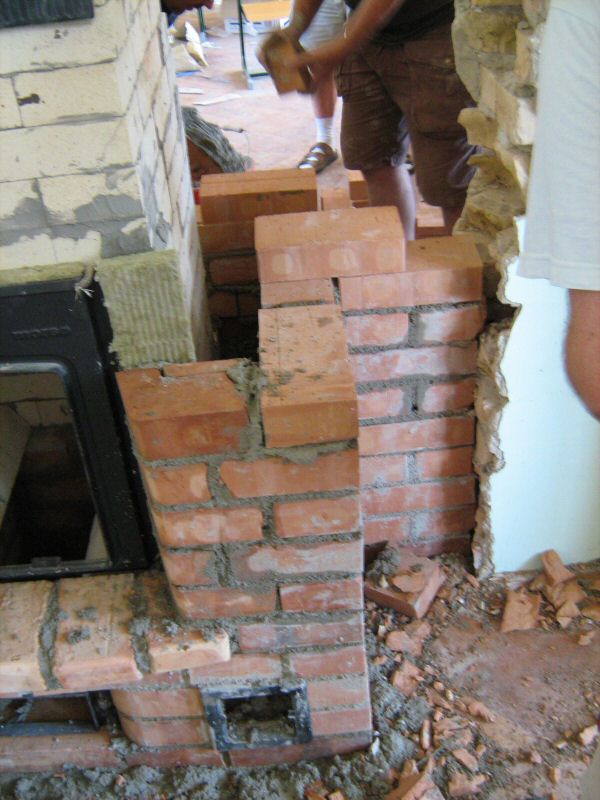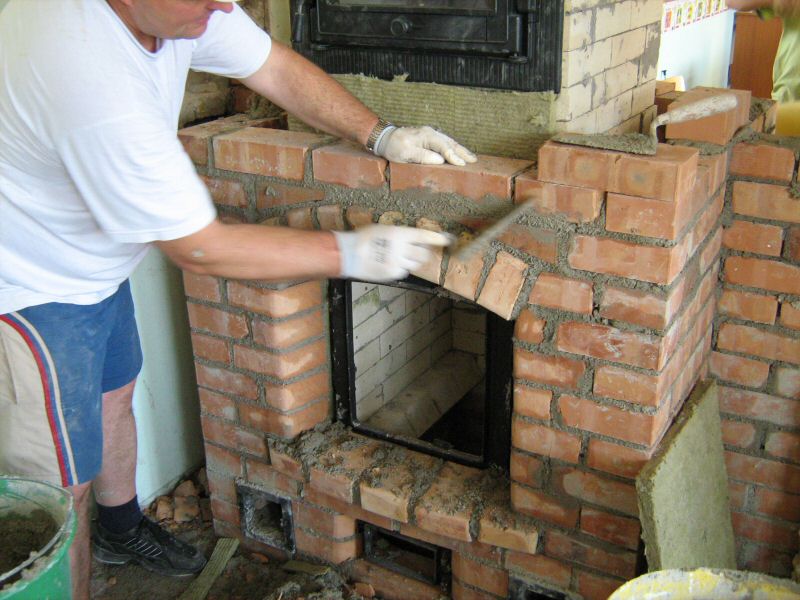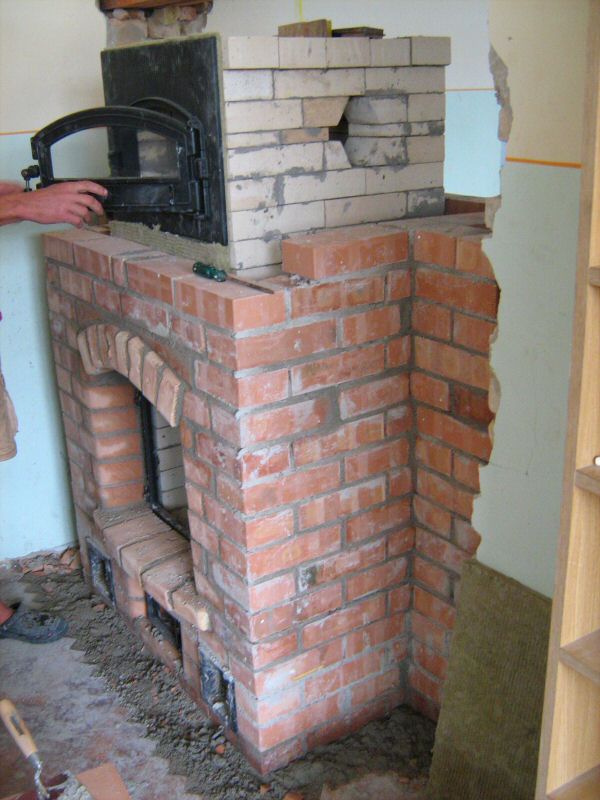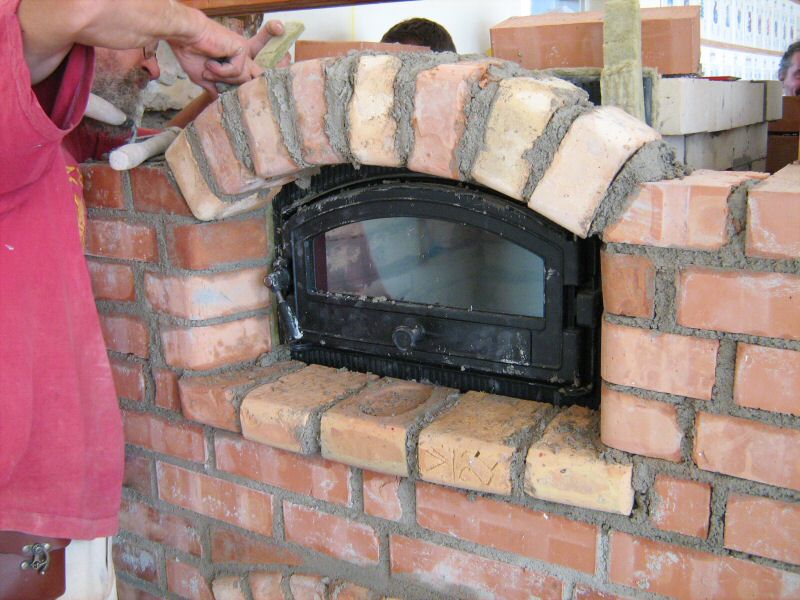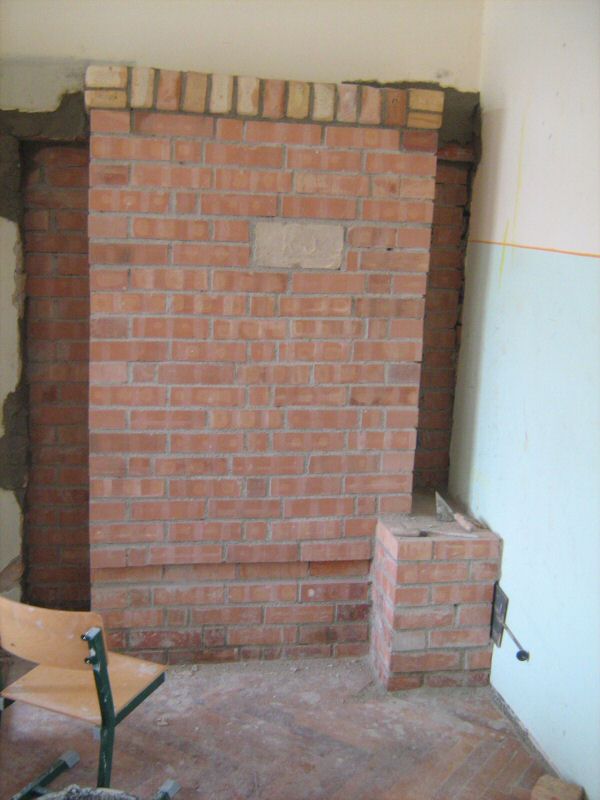 s